Maui is often named the best Hawaiian island to visit in winter due to its weather, whale watching, and other events. February is a beautiful time to visit the island and experience some iconic Maui activities. Read on to find out why Maui in February makes for the perfect tropical holiday. 
Maui Weather and Temperature in February
Maui has the least rainfall during winter of all the Hawaiian islands, meaning your tropical island activities likely won't be interrupted by too much rain. Winter is the wet season in Hawaii, however, so be prepared for a bit of rain during your trip. If you're really looking to avoid rainy weather, the western and southern sides of the island generally get much less rain than the rest of the island throughout the year.
February is usually quite temperate on Maui. The weather is warm but not hot, and although some days may be quite cloudy and overcast, they are still pleasant enough to wear a light shirt and shorts.
Possibly the best part about Maui's weather in winter is that its average temperatures are likely to be much warmer than wherever you are traveling from! Hawaii is the only US state in the tropics and has one of the most temperate climates of all the states. So if you're looking for an escape from the winter blues, Maui in February is your holiday destination!
The Best Activities to do on Maui in February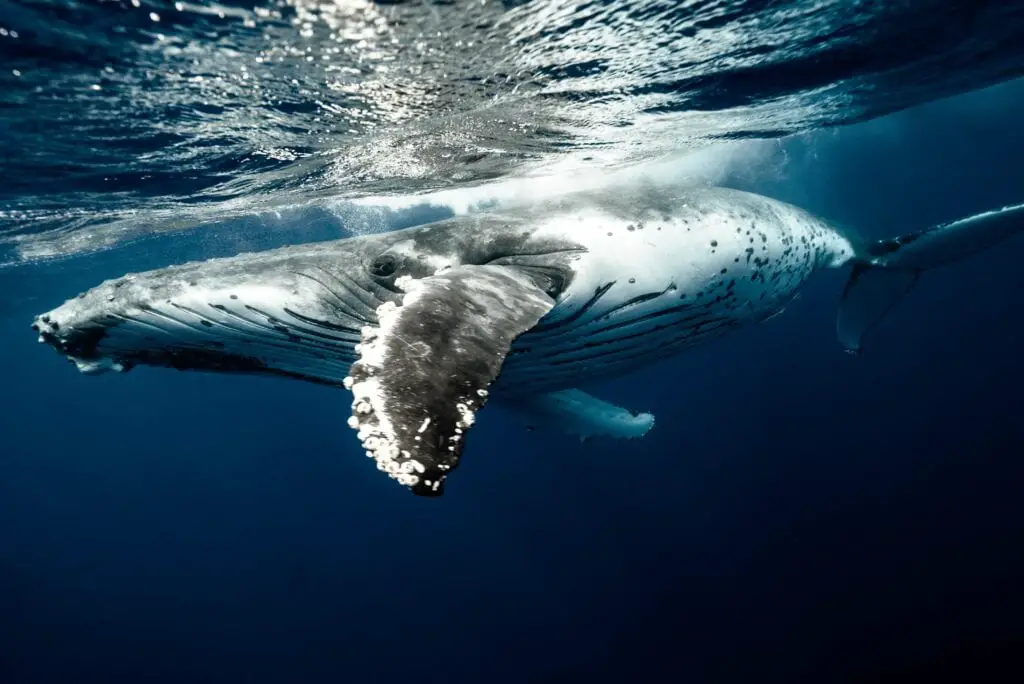 Whale Watching
Whale watching is one of the most popular activities to do in Maui during the winter season. Each winter, around 12,000 whales migrate south from Alaska to Hawaii. Maui is the best spot for whale watching in Hawaii, plus the local community really gets involved, throwing a whale festival in honor of their migration each year.
Whale Watching by Boat
Tour companies offer a wide range of whale-watching tours by boat departing from Maui and cruising through the waters near the island. Most of the tours depart from Lahaina Harbour and there are numerous tour companies available. If you're looking for a relaxing day of sightseeing on the water, we recommend taking a catamaran whale-watching tour where you can ride in style. 
If you're looking for a little more adventure, there are also several kayak tours where you will really get to be up close and personal with the whales. If you enjoy a little physical activity and being the commander of your own ship, a kayak tour would be the perfect whale-spotting activity
Whale Watching by Land
If you prefer to keep two feet on dry land, don't despair! You will still be able to whale watch on Maui in February. Whales are so easy to spot in February in Maui that you can often spot them from the beach or lookouts near the coast. The Wailea Beach Mariott Resort Ocean Path is a fantastic place from which to watch the whales on their route. Following along the coastline, you can spot the whales offshore while enjoying a relaxing walk.
Whale Festival Activities
World Whale Day is a big day on Maui island, starting out with the annual Parade of Whales and culminating in an all-ages sunset dance party. The whole community, plus many visitors to the island, turns out to enjoy the day in Kalama Park. 
Celebrate Valentine's Day in Style
Thinking of visiting Maui in February? You might as well plan your trip so that it coincides with Valentine's Day. After all, what could be more romantic than a relaxing day with your significant other in an island paradise? The island is well-equipped for the most romantic day of the year, with a variety of activities to spend some quality time with your partner. 
If you're looking for Valentine's Day activity that will really impress your date, why not book a helicopter ride over Maui? There are a variety of helicopter tours departing from the island that allow you to experience the breathtaking beauty of Maui and the surrounding islands from above.
If you and your date are more the low-key types, you could always plan a romantic beach picnic for two. All you need is a picnic blanket and some champagne and nibbles to enjoy the sunset on the beach with your partner.
They will really appreciate the intimate setting and the romantic gesture. If you're not much of a planner, there are several companies in Maui that you can hire to arrange a luxury picnic set up for you at your desired location. The staff at your accommodation be able to help with recommendations, so be sure to chat with them about your plans.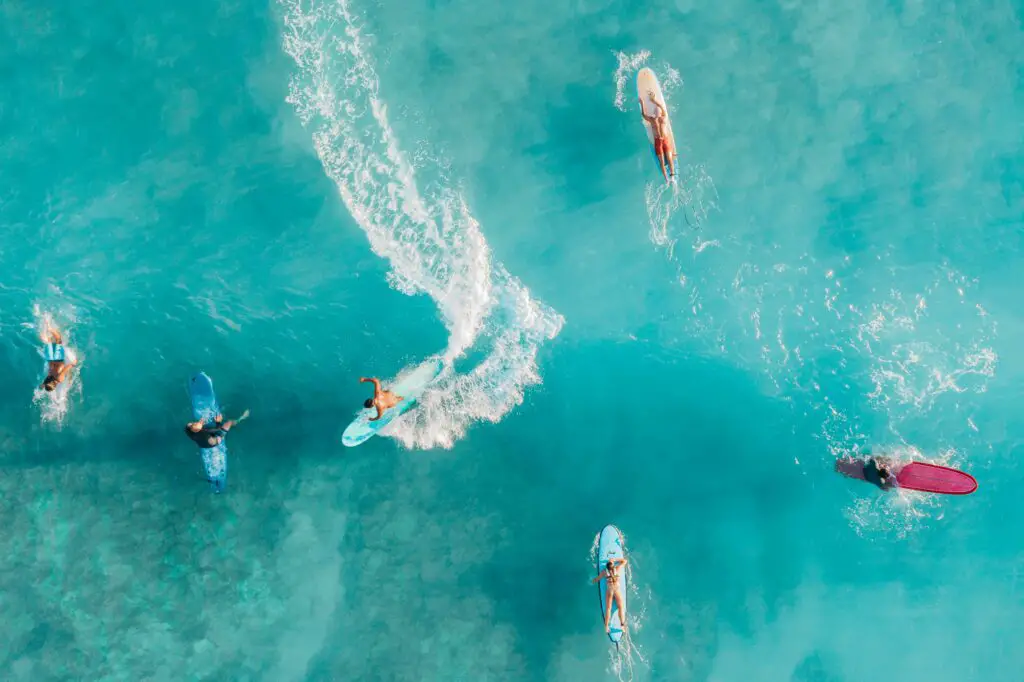 Ocean Activities and Beach Days
Maui weather in February remains temperate enough to enjoy a lovely beach day of swimming, picnicking and relaxing. Water sports such as swimming, kayaking, and snorkeling are still very popular in winter as the water is not too cold. Despite it being winter, you won't even need a wetsuit!
Maui has both black and white sand beaches to explore and many Maui beaches have lifeguards on hand for water safety. If you're interested in a combination of water-based and land-based beach activities, be sure to check out Kama'ole Beach Parks in the south of Maui.
These beaches are excellent swimming spots and also have volleyball courts set up for fun on the sand. If you are traveling with kids or teenagers, this is an excellent spot to spend an enjoyable family day out.
The winter time on Maui brings bigger surf rolling in, along with the opportunity to spot a humpback whale from your board! While the surf on Maui is generally much bigger in winter, there are still surf spots that are appropriate for all ages across the island. Be sure to ask the staff at the surfboard hire store which is the best spot for your surfing ability.
Maui Open Studios
Maui Open Studios is an island-wide event celebrating local artists. It involves three weekends of Open Studios, which are free self-guided tours of local artists' studios and exhibition spaces. If you're looking for a free event on Maui, this is an excellent activity to try.
Maui Open Studios provides an opportunity for the general public to interact with artisans personally and to hear from them directly about their work and their lives.  Each Open Studio will look a little different, just as each artist is a little different. There are a variety of venues involved in the event, including home studios, galleries, and exhibition spaces.
If you are a lover of art, this is an excellent opportunity to see behind the curtain of an artist's life. Of course, you will also have the opportunity to purchase artwork directly from the artists should anything catch your eye.
Is Maui busy in February?
Despite the beautiful weather and variety of activities to enjoy during the month, Maui is generally not too busy in February, due to it being the winter off-season in Hawaii. This means that traveling to Maui during this time is likely to be much cheaper than at other times of the year.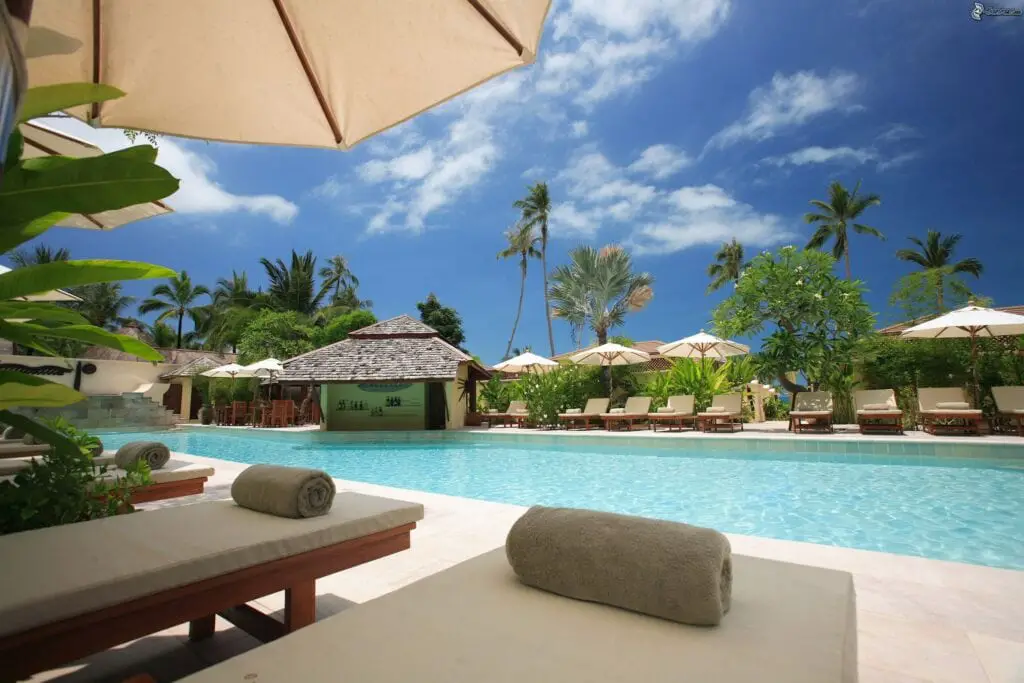 Is Maui Accommodation Expensive in February?
When it comes to accommodation costs, winter is actually the most expensive season in Maui. Hotel rooms and vacation rentals are significantly more expensive during the winter months than they are at other points in the year. February is the cheapest of the winter months, however, which will offer you a modest saving on what you would pay at other times during the chilly season.
Are flights to Maui Expensive in February?
While you'll spend more on accommodation in February in Maui than at other times of the year, you'll be able to save money on your flight. February and March are the cheapest times to fly to Hawaii, which will work in your favor. If you are departing from the mainland US you may also be able to save some money by taking a domestic connecting flight.
Flights to Hawaii from the East Coast or the South of the mainland are generally far more expensive than those from the West Coast. It's definitely worth researching whether a connecting flight can save you some cash.
Should I go to Maui in February?
Overall, February is an excellent time to visit Maui due to the lovely weather, many activities on offer, and cost-effective flights. If you love sea life and whale watching, February is the perfect time to visit Maui and take in the wondrous site of thousands of whales migrating to warmer climes from up close and personal.
For a holiday in tropical Hawaiian paradise without the hefty price tag or the crowds of tourists, February is hard to beat. And let's not forget the best part of traveling to Maui in February: you get to escape the winter blues in your hometown!