If you're desperate to go on a roller coaster on your trip to the state of Hawaii, you're out of luck! There are actually no roller coasters in Hawaii. This may be a disappointment to some families (although some parents may rejoice!) but rest assured there are other amusement park-style attractions and plenty of family fun available on the Hawaiian islands.
Wet 'n' Wild Hawaii
Wet 'n' Wild Hawaii is the only water park in Hawaii. It's located in Honolulu and the massive park has plenty to do, so plan for an entire day out with the family. The park has 12 giant water slides and a variety of other pools and play areas to enjoy.
Adults and older kids might want to take a turn on the FlowRider, a simulated surfing experience where you can try out riding waves in a safe environment. 
If you're not an adrenaline junkie and prefer to stay away from the big slides, there are plenty of pools to relax in, including the Hawaiian Waters wave pool, which has a big movie screen and televises football games on the weekend – Dad's, this one is for you!
Tickets are less than $50, depending on age. There are also discounted passes available for families of four or more. If you're getting to the water park via car, you should be aware there is a $15 fee to park in the parking lot at Wet 'n' Wild. 
Planning to visit a few tourist attractions while you're visiting Hawaii? It's worth checking out the Go Oahu Pass which includes entry to a variety of activities across the islands for a discounted bundle price.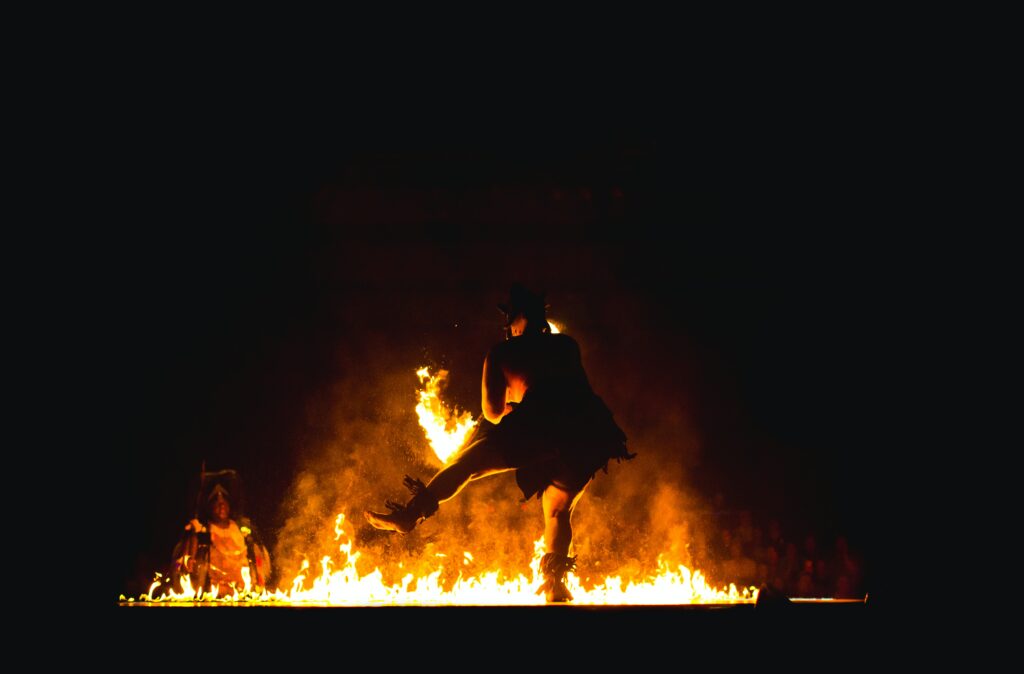 Polynesian Cultural Center
For a fun day out that's also educational, the Polynesian Cultural Centre offers plenty of activities for the kids to participate in while also learning about the history and traditions of the Polynesian islands.
The center educates visitors about several Pacific cultures through a range of exhibits and hands-on experiences.
Head on over to the island of Oahu and spend a couple of hours on your holiday learning about the ancient culture of the islands – you won't regret it! The six island villages set up within the center are designed to be authentic so that you can experience a little bit of each culture.
For a traditional Hawaiian experience, we recommend attending the luau and dinner at the cultural center. The Polynesian Cultural Centre luau is perfect to attend with kids as everyone is encouraged to get up from their seats and participate in the festivities.
Your little one might even like to get up on the stage and participate in a hula competition!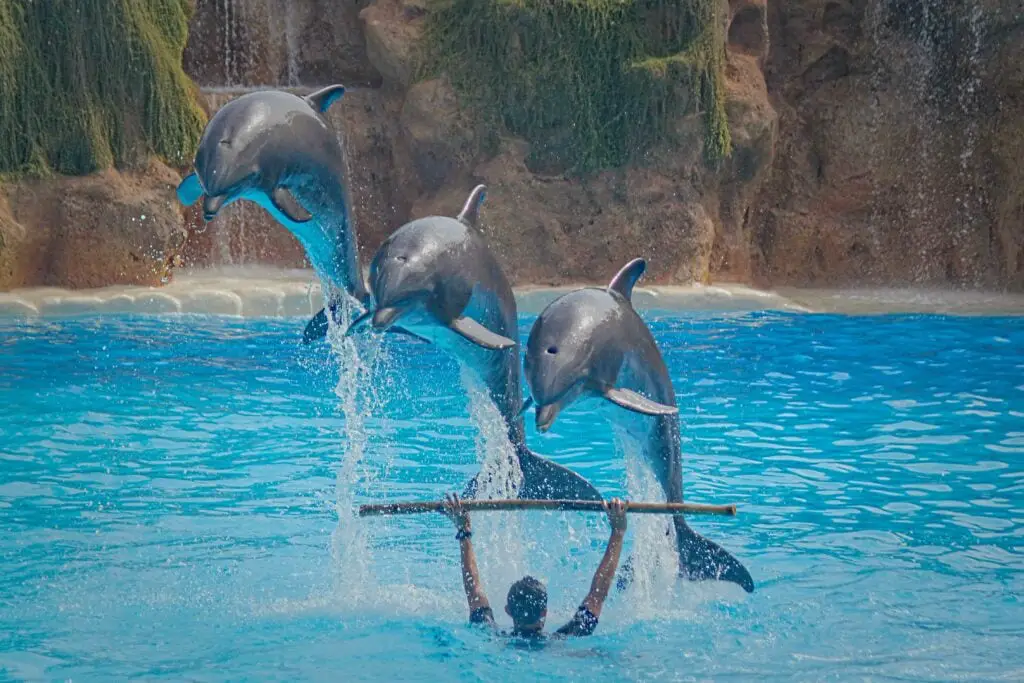 Sea Life Park Hawaii
A favorite of families visiting Hawaii, Sea Life Park Hawaii has a number of exhibits where you can explore and learn about sea animals. If your kids are obsessed with sharks or turtles, this is the opportunity for them to meet their favorite sea animals up close and personal!
There are also exhibits with sea lions, dolphins, and various other reef-dwelling creatures.
For a truly amazing Hawaiian sealife experience, a dolphin encounter at Sea Life Park Hawaii will allow you to swim with dolphins in their enclosure! Dolphins are known for being playful and they will interact with you and play with you as you swim around. 
It's best to spend between a couple of hours and half a day at the Hawaii Sea Life Park to give you enough time to see all of the exhibits and watch a couple of animal experiences. If you're pressed for time you could see most of the animals in two hours or so but it's best to give yourself more time if possible so you don't miss any of the scheduled shows.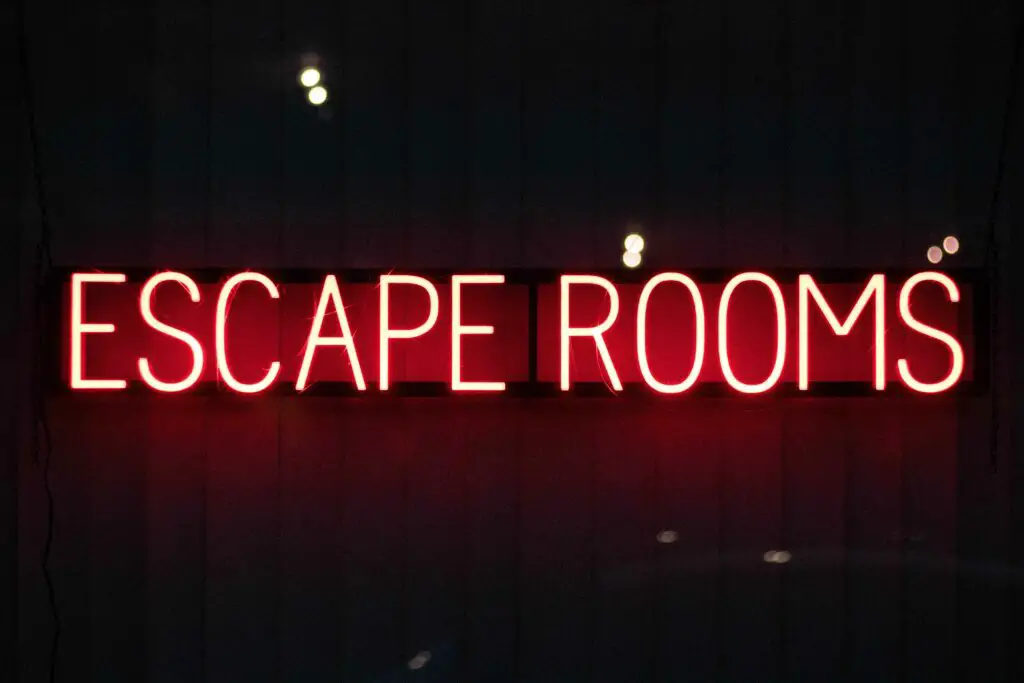 Escape Rooms
The chances are you've probably heard of an escape room even if you haven't tried one yet. But if you're new to the concept, escape rooms involve a room that is staged in a certain (usually spooky) theme.
Your group gets locked in the room and to get out you have to solve various puzzles with different physical and written clues located throughout the room. Usually, when you get locked into the room by the escape room staff, they will be acting in character and there will be a few jump scares to get you in the right frame of mind! 
Escape rooms are a perfect group activity if you have teenagers or a group of adults of up to 6 people. Problem-solving to beat the clock is a surefire way to get your group working together and having a great time. 
There are several escape rooms in Hawaii, which are predominately located in Honolulu and Waikiki. Just a few of the escape rooms available are asylum themed, temple themed and sushi restaurant themed!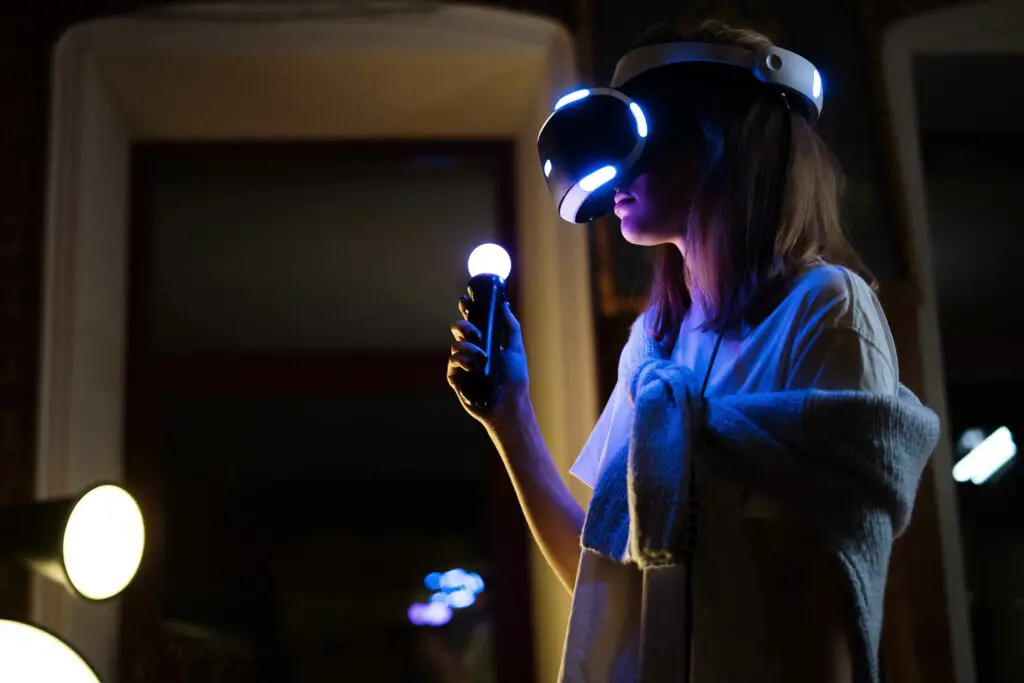 Xtreme 7D Darkride
With locations in Honolulu and Kapolei, Xtreme 7D Darkride is a unique attraction that is an excellent option for an indoor rainy day activity. The 7D experience includes a huge movie screen, virtual reality, laser guns, and a motion ride. This high-tech ride will really make you feel like you're running away from zombies as you interact with the game. 
The best thing about the Xtreme 7D Darkride experience is that you can choose which theme of ride you want to play. There's also a thrill meter scale so you can choose how scary the ride will be. This means it's the perfect idea for all ages and groups of people visiting Hawaii. We recommend keeping this one on your list for any rainy days during your stay, or just for a fun night out with friends on the island.
No Roller Coasters in Hawaii, but definitely lots to do!
Hawaii might not have any roller coasters, but it does have plenty of fun activities and experiences for the whole family. Whether you're into water slides, sea animals, puzzles, or high-tech immersive games, there's an activity for everyone on the Hawaiian islands.