You might be wondering, is the island life for me? After visiting Maui, or even just seeing a photo of the beautiful beaches and varied landscapes of the island, it's hard not to imagine yourself living by the beach and enjoying living in paradise year-round.
We have put together a comprehensive list of the things you might want to consider about living in Maui Hawaii.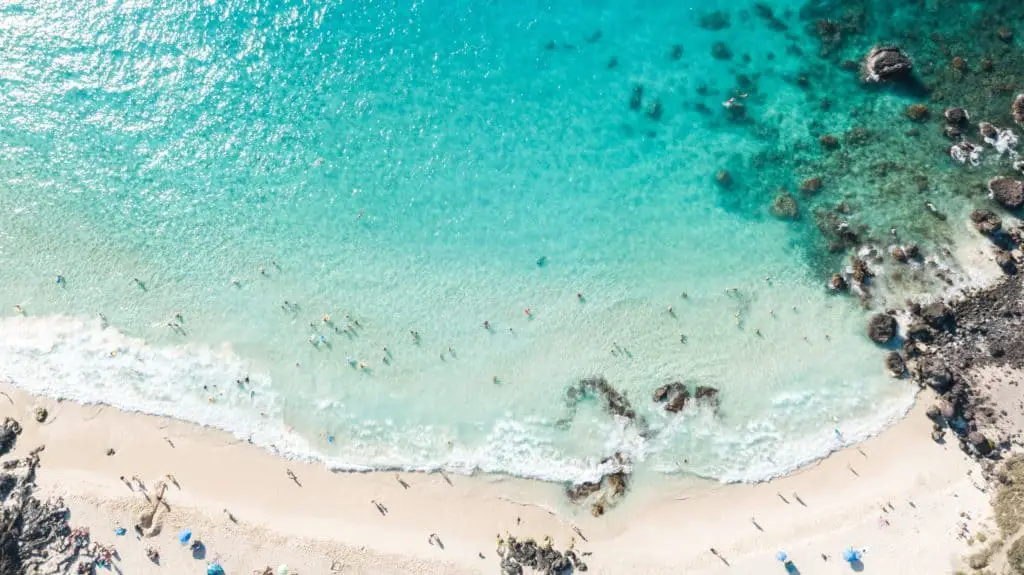 Which Maui suburbs are the best places to live?
Maui is a diverse island in landscape and people. The best suburb for you to live in Maui depends on your personality, activities, and neighborhood preferences. Wondering how to find the best suburb for you? We've compiled a list of Maui neighborhoods based on your top life priorities.
Proximity to the ocean
Paia
Paia, located on the North Shore of Maui is the ideal location if you love water activities. Paia is a beach town where locals love to surf and spend time in the water. It's also a great spot if you love sea life due to the many sea turtles that can be found in the area.
Kihei
On the Southern Shore of Maui, Kihei has the best of both beach and city living to offer. It's the perfect jumping-off point to access Maui's southern beaches, which is great if you love water activities and days at the beach. It also has a range of restaurants and bars on offer for you to enjoy a more metropolitan experience.
If you're wanting to give the natural beauty and beachy lifestyle of Maui a try, but still want to have options for eating out, Kihei might be the spot for you.
Quiet and Privacy
Haiku
Haiku is located on Maui's North Shore and is close to Paia. While Haiku still affords residents nearby beaches for ocean activities, it is a little more private. It is tucked away from the more touristy areas of Maui and generally, only locals will visit there.
Hana
If you like your privacy then the isolated area of Hana, on Maui's East Side, may be right for you. Cell phone and internet reception in Hana is spotty and many locals in the area avoid the outside world. Many residents move to Hana to live off-grid and the locals' attitude reflects this – many people in Hana do not want to be disturbed. 
The natural surroundings in Hana are beautiful and there are many gorgeous hikes in the area. Many locals of Hana love the nearby Hamoa beach for its beautiful, silky sand and tree-lined dunes. If you love to garden, Hana is also an excellent place to have your own veggie patch or small farm as the weather is perfect for growing food year-round.
Family
Pukalani
Located in Upcountry, Maui, Pukalani is a popular location for families as there are several good schools in the area. It is also central to many places on the island. Pukalani has a country feel to it, with green open fields leading into the mountains. The town itself is located on Mt Haleakala and as such the temperature is usually a little chillier than it is near the coast.
Kahului
Kahului is located in the center of Maui. It's a great spot to live if your priority is being a short drive from schools, stores, and places to eat. You will be in the center of action in Kahului while still a short drive from the beaches and other towns. There is a welcoming community vibe in Kahului that is great for families and newcomers to Hawaii.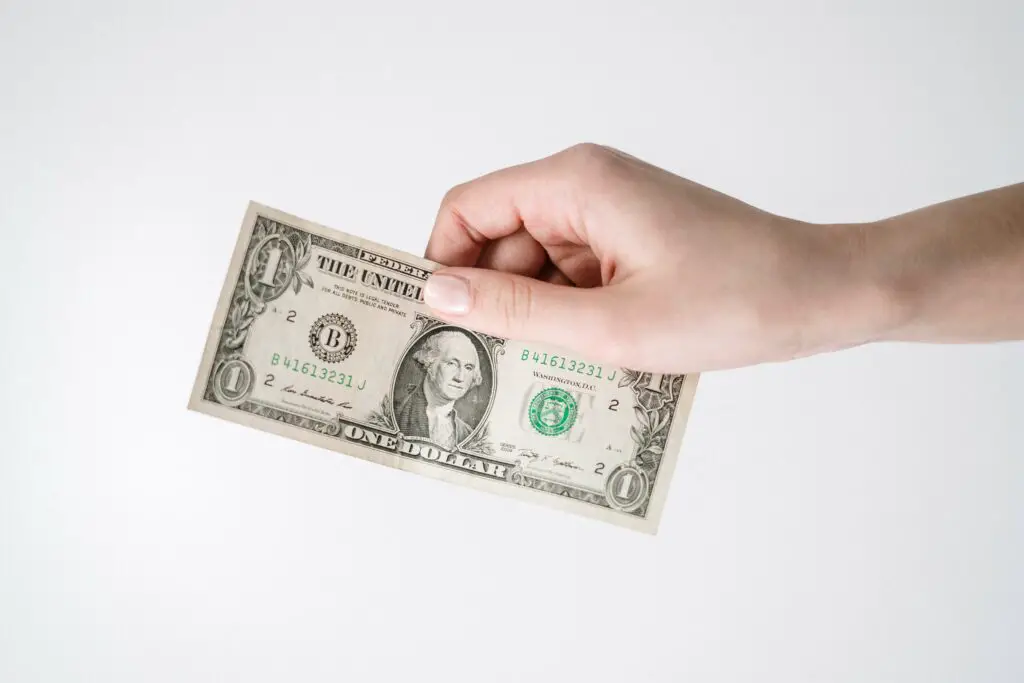 High Cost of Living in Maui Hawaii
When it comes to the cost of living in Maui, brace yourself! Maui is the fourth most expensive area to live in within the United States. In fact, the cost of living in Maui is higher than in 96% of cities in the world. In a nutshell, living in an island paradise doesn't come cheap. The inflated cost of living in Maui is evident across a range of sectors, including groceries, housing, and household goods. 
Shipping in Everything Means Household Goods Cost More
The inflated cost of many items is a result of the importing costs required to get things out to Hawaii. Almost everything must be imported to Hawaii, as only a very small percentage of the community's food and goods are produced on the islands. Fuel and cars must also be imported.
This means a higher cost of living is to be expected, but many people are shocked by just how high it is. Hawaii is approximately 2000 miles from the US mainland. This distance, combined with maritime laws that disproportionately impact Hawaiian ports, drives the cost of shipping goods to Hawaii up. 
The Jones Act (Maritime Act of 1920) mandates that any ship traveling between US ports must be owned, crewed, and built by US citizens. Many economists have suggested that a change to the maritime laws to exclude Hawaiian ports from the Jones Act would have a marked difference in the cost of importing goods to Hawaii and would therefore drive the cost of living for many Hawaiians down.
Housing Prices Driven up by Foreign Investors and Zoning Restrictions
Hawaiian real estate is incredibly sought after, which is unsurprising given the natural beauty of the islands and the beloved island lifestyle. Many tourists come to Hawaii for a short time and decide they never want to leave the islands.
Hawaii's population is increasingly foreign, as plenty of visitors to the sunny paradise decide they want to make the move permanently. You might be in the same boat, and we can't blame you! Hawaii's natural charm has drawn many city-dwellers in, after all. However, Hawaii's residential property is increasingly owned by foreign investors, with no end in sight to the demand for property.
This has been a cause of the prohibitively expensive cost of residential real estate that has driven many locals to leave the island in recent years.  There have been a few legislative attempts to ban foreign investors from purchasing residential real estate in Hawaii, to reduce the cost of housing and ease the strain on locals. 
There are other factors impacting the housing crisis in Hawaii, however. The residential property available in Hawaii is limited not only by the fact that the state is an island but also by strict zoning regulations. These regulations greatly limit the land available for residential use in Hawaii. The limited residential property available in Hawaii makes buying property fairly exclusive.
How does the Cost of Living in Maui Compare to the other Hawaiian Islands?
The increased cost of household goods due to importing costs and housing costs driven up by foreign investors are issues that apply to all of Hawaii. But you might be wondering, how does Maui's cost of living stack up in comparison to the other Hawaiian islands? 
It's not the cheapest but it's not the most expensive. Maui has cheaper fuel (at Costco) than the Big Island or Kauai but more expensive fuel than Oahu. Oahu is the most expensive Hawaiian island overall for living costs, however.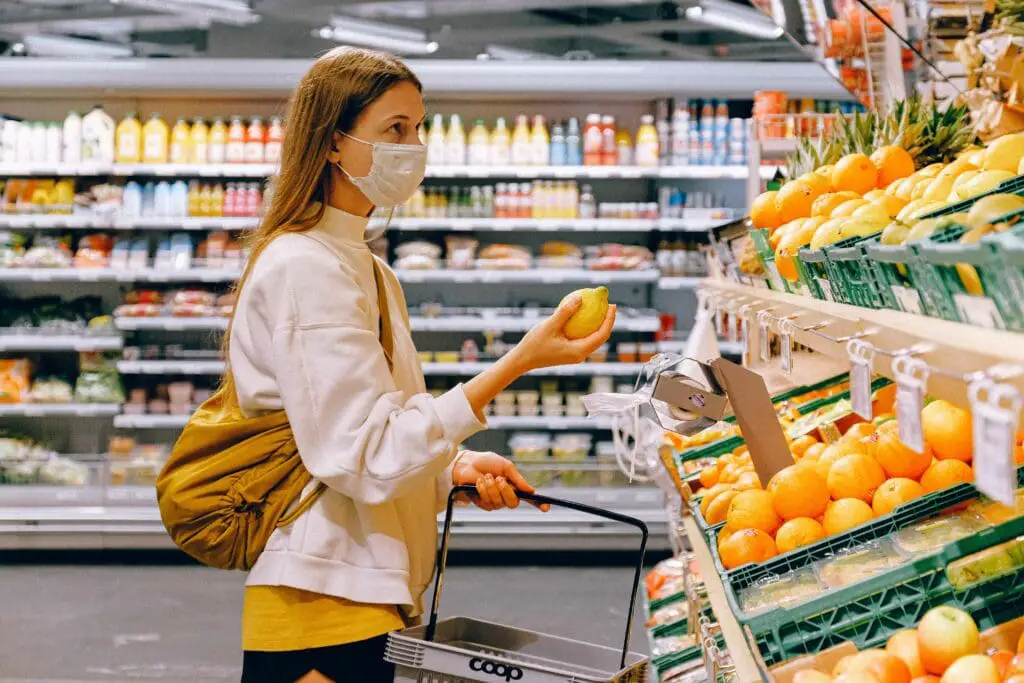 Grocery Shopping in Maui
The high cost of living in Maui is plain to see in the cost of groceries on the island. Many regular grocery items in Maui cost nearly double what they do on the mainland, even at budget grocery stores like Costco. Being thrifty when it comes to grocery shopping is a necessity for many people living in Maui, and making the most of the various retailers available on the island is crucial to getting the best deal.
Many locals choose to shop at Costco and buy in bulk for many of their groceries, as wholesale prices can really help keep your monthly grocery costs down. It's worth also checking out local grocers that have deals on specific local produce such as eggs or locally baked bread. 
Also not to be overlooked are the department stores with grocery sections like Target and Walmart. These department stores offer groceries at quite competitive prices but they are located near the airport and are a bit of a long drive for many Maui residents.
The key to keeping grocery costs down while living in Maui is often being willing to travel to a few different locations to complete your weekly shop. While it might be a little inconvenient, finding the best deals on your weekly necessities will make a huge difference to your grocery bill while living in Maui.
Although savvy shoppers will be able to reduce their grocery bill a little, anyone moving to Maui needs to be aware that it's simply not possible to buy as much with the grocery budget you had on the Mainland. The high cost of living is driving many locals to leave Hawaii, so it's important to make sure you can afford the island life before you move.
Living and Working in Maui
Getting Around Maui
Most people that live in Maui own a car, as the various towns are fairly spread out across the island. It takes approximately 45 minutes to an hour to drive from Kahului to Kihei, which are on opposite sides of the island so it is certainly useful to have a vehicle to get around.
There is a public bus system on Maui, which has 14 routes that travel between the most populated areas of the island. Each trip costs $2, no matter where you are traveling to on the island, so it's great for budgeting in terms of consistency. There are discounted $1 tickets available for seniors and children under the age of 5 can ride for free. 
All in all, the public bus system is a cheap option for getting around the island, and it will take you to most Maui destinations you wish to go to. If you want maximum flexibility, however, we recommend purchasing a car that you can use to travel around Maui.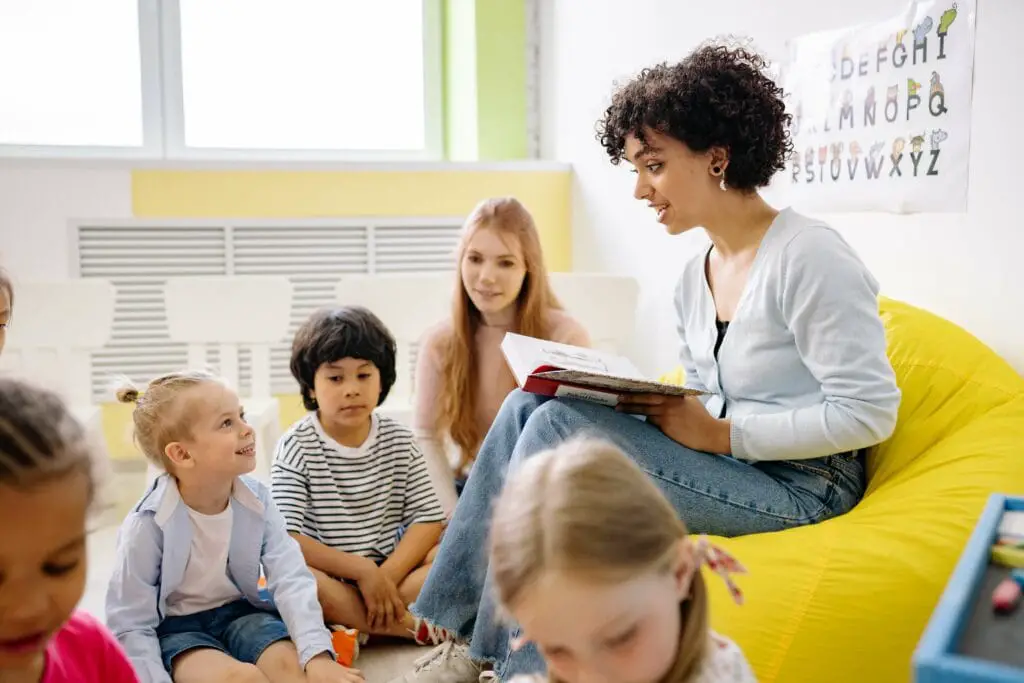 Schooling Options for Living in Maui with Kids
Public Schools
Kindergarten
Children who are aged 5 can enroll in kindergarten on Maui. There are many options for kindergarten in Maui, including most elementary schools which have kindergarten classes available.
Elementary School
There are seventeen public elementary schools in Hawaii located across the islands, so there are certainly plenty of options for your young children. Which public elementary school your child will attend will depend on what area of Maui you live in. Elementary school is for children in grades 1 to 6.
Intermediate / Middle School
Maui has six public intermediate schools, which students from grades 6, 7, and 8 can attend. 
High School
There are seven public high schools in Maui, which are generally for students from grades 10 to 12. 
Maui also has two charter schools, which are specialized Hawaiian public schools for students from kindergarten to grade 12. These schools have differentiated curriculums designed to support a diverse array of students from different backgrounds. Often there is more choice and flexibility built into the curriculum and innovative methods of teaching are used by the teachers and school board.
Private Schools
There are also private school options for elementary school if you prefer. As an indicator of cost, the average school fee for private elementary schools in Hawaii is $14,000 per year. Of course, this amount does vary between individual schools. The average school fee for private high schools is $17,000 per year.
There are 21 private schools located in Maui County, some of which offer only elementary or high school education, and some which incorporate both.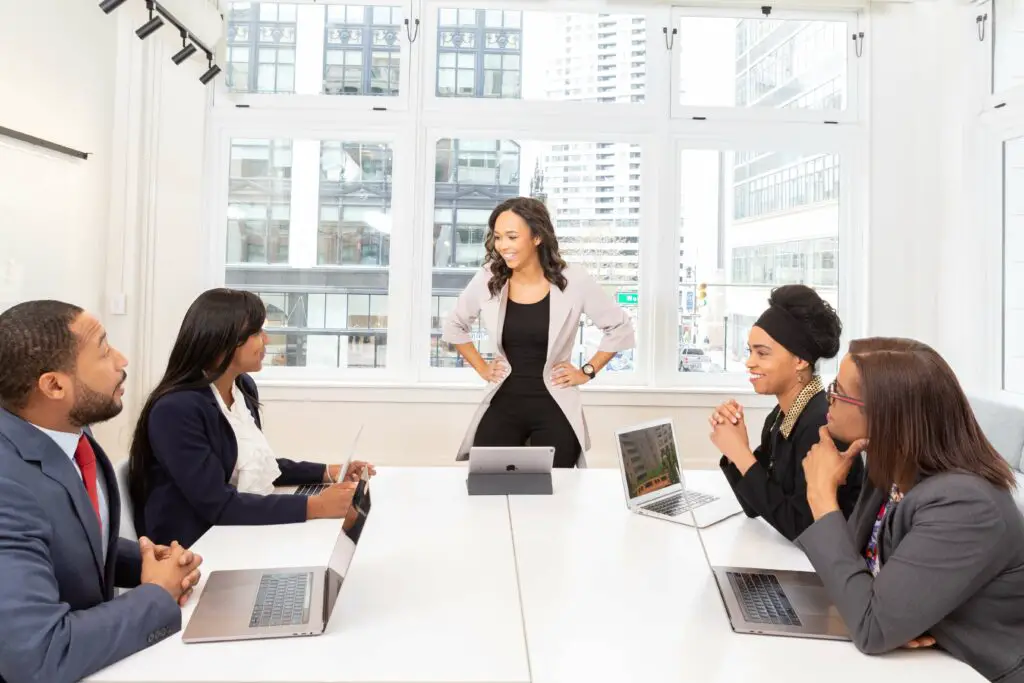 Working in Maui
While the unemployment rate in Maui is low, it may be difficult to find a job as the job market is quite competitive. It's best to have a job set up before your move, even if it's just you moving to the island alone. Alternatively, you might want to move with enough savings to get you through a few months while you look for a job.
Either way, it's important to keep in mind the high cost of living in Maui when you move to ensure you will have enough money to sustain yourself while you find employment on the island. Many tourists visit Maui each year and as with most of Hawaii, tourism is a big industry in Maui. There are hundreds of jobs relating to tourism that keep Maui's hotels, tours, and restaurants running smoothly year-round.
Many of these entry-level jobs do not require a great deal of experience so they are a good option if you're unsure what job you will be able to land on the island. 
Working in Hawaii as a Foreigner
If you are not a US citizen, there are certain steps you must follow to get a work permit to be able to work in Maui.  As a foreign citizen, you will essentially need to find a job before moving to Maui. A petition will need to be filed with Immigration Services by your prospective employer before you are granted a work permit to work in Hawaii. 
Aside from the work permit requirements, you should also be aware that if you are planning to practice a profession in Hawaii as a foreign citizen, you may be required to undertake certain examinations to practice in Hawaii. This applies to professions such as law and medicine and it is best to investigate these requirements before planning your move or applying to any jobs on Maui. 
Although these requirements can be arduous, they may turn out to be the push you needed to move your career in a different direction. Maybe it's time to move away from a profession or career that was causing you to miss out on too much quality time with your family and friends.
After all, it is in the spirit of Aloha to prioritize what is important in life, which generally doesn't include working crazy hours or keeping up with a career path you are disenchanted with. Moving to Maui could be a fresh start for your personal and professional life needs.
Things to be Aware of When Living in Maui
Safety in Maui
Crime
Maui is generally a very safe place to live and work in terms of crime. There are no large cities on the island and violent crime is uncommon. Maui is a major tourist destination, however, and with that comes a large influx of people to the island every month. What crime there is in Maui is generally property related, such as theft or vehicle break-ins. 
Unfortunately, some people in Maui want to take advantage of the fact that there are large numbers of tourists traveling with valuables or large sums of money. This means it is always wise to look after your belongings, keep a close eye on them, and ensure your car and house are secured when you enter and exit.
It's simple, commonsense stuff but it will ensure that your time living in Maui is peaceful and that you don't take unnecessary risks with your property or your safety.
Water Safety
One element of staying safe in Maui that many newcomers don't consider is water and ocean safety, particularly for kids. If you are not an experienced swimmer, it's best to remain in the shallows when you are at the beach on Maui. Regardless of your swimming capabilities, be sure to always swim at a beach that is patrolled by a lifeguard and follow all directions and signs indicating the ocean conditions on the day. 
Remember, the ocean can be unpredictable, even for the most experienced beach swimmer. It's always best to play it safe and pay mother nature the respect she deserves.
If you or your kids can't swim, or are not strong swimmers, it would be wise to enroll in swimming lessons. Enjoying the beach and water activities is an important part of the Hawaiian lifestyle and culture, particularly if you live close to the beach.
You won't want to miss out on this experience, but you also don't want to end up in trouble because of a lack of swimming ability. As you make friends and become part of the community in Maui, you may find yourself invited to beach days, picnics and parties by the water, and many more ocean-related events that come with living on an island.
You don't want to be worried about your safety, or that of your kids the entire time, so it's important to make sure you all have decent swimming abilities and sound respect for the ocean and its power.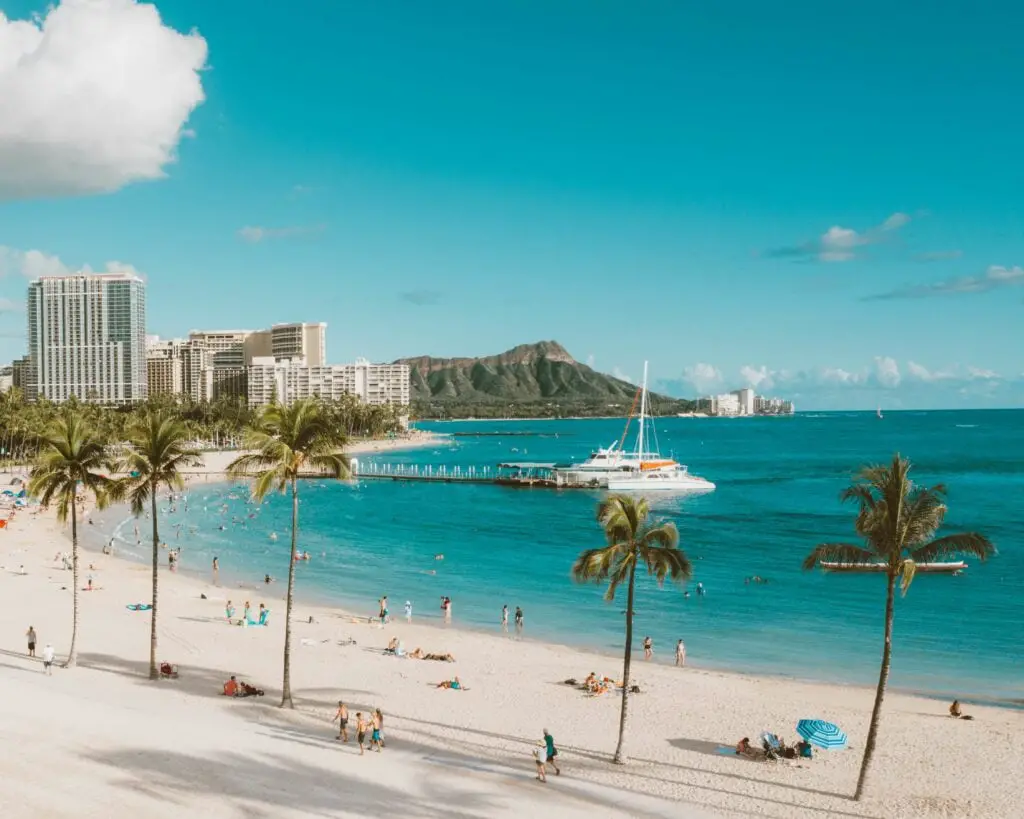 Tourism and Visitors to Maui
Maui is a prime tourist destination, with anywhere up to 300,000 arrivals to the island per month on average. For residents, this means there is a huge influx of visitors to the island every week and even every day. If you don't like the idea of living in a tourist destination where holidayers are visiting year-round, then Maui is not the best place for you. 
There are some residential areas of Maui that afford more privacy from tourists and are more remote. But even living in one of those areas that are more off the beaten track for visitors to the island, you will encounter tourists at some points. 
Of course, tourism is a major industry in Maui that employs many locals throughout the year, however, it is important to consider whether living in a tourist destination is something that will bother you. As long as you are prepared for people taking photos on every street corner and at every beach across the island, as well as encountering plenty of cheerful holidaymakers,
Hawaii's large tourist population probably won't have too much of an impact on you as a resident.
Maui's Island Culture
As with the entirety of the Hawaiian islands, Maui has a laid-back island culture. This means locals focus on the important stuff in life; their friends and family, doing what they love, their health, and enjoying the beauty of Maui and its natural wonders. 
What you won't see much of on Maui is locals working crazy long hours in the office, or being particularly strict with meeting times. 'Island Time' is a real thing on Maui and you should be aware that many locals consider meeting times in a personal and professional setting to be more of a suggestion than a strict requirement.
Inter-Island Travel in Hawaii
Hawaii is, of course, a collection of islands that form the entire state. When moving to Hawaii, it is therefore important to understand how travel works between the islands, how difficult it is, how expensive it is, and what is the best option for you. There are a variety of methods for traveling between the islands, including traveling by ferry or boat or flying by plane or helicopter.
Island-Hopping is routine for locals living in Hawaii for various reasons. While most things that you need can be found in Maui, certain shops, specific medical facilities, or activities may only be available on another island. So you'll want to be aware of how to move between the islands and remember to budget for a few inter-island trips each month or year, depending on your needs.
The simplest method for traveling between the islands is to fly, with Hawaiian Airlines and Southwest Airlines being the main airlines providing air travel between the islands. When it comes to inter-island flights, Honolulu International Airport, located on the island of Oahu is the main starting point for flying between the islands.
There are generally multiple flights between Oahu and each of the other islands each day. Direct flights between the islands are generally not too expensive, but prices vary depending on the season and time of travel. Flying between the various islands generally takes between 20 and 50 minutes.
There is a ferry that runs between Maui and Lanai, which has five departures each day and costs $30 each way. The ferry ride is approximately one hour which, in winter, provides plenty of time to spot a whale or two on the trip!
Access to more remote areas of the Hawaiian islands is generally by helicopter flight only.
Ultimate Thoughts on Living in Maui
Deciding whether living in Maui is right for you is a big decision for you and your family. As long as you are financially prepared, Maui is a beautiful and relaxing place to live. 
If the island life is calling your name, making the move may just be the best decision you ever make!