Aloha! When planning your dream vacation to Oahu, one of the most important aspects to consider is your wardrobe. The stunning Hawaiian island has a diverse array of activities to offer, from beach days to nature hikes and upscale dining. This guide will help you navigate what to wear in Oahu, ensuring you look and feel fabulous no matter the occasion.
Understanding Oahu's Climate and Dress Code
Before packing your bags, it's crucial to understand the unique climate and dress code expectations of Oahu. This will help you make informed decisions about what to pack and wear for each event and destination on your itinerary. However, there's much more to know about Oahu's climate and dress code that can enhance your trip and make it more enjoyable.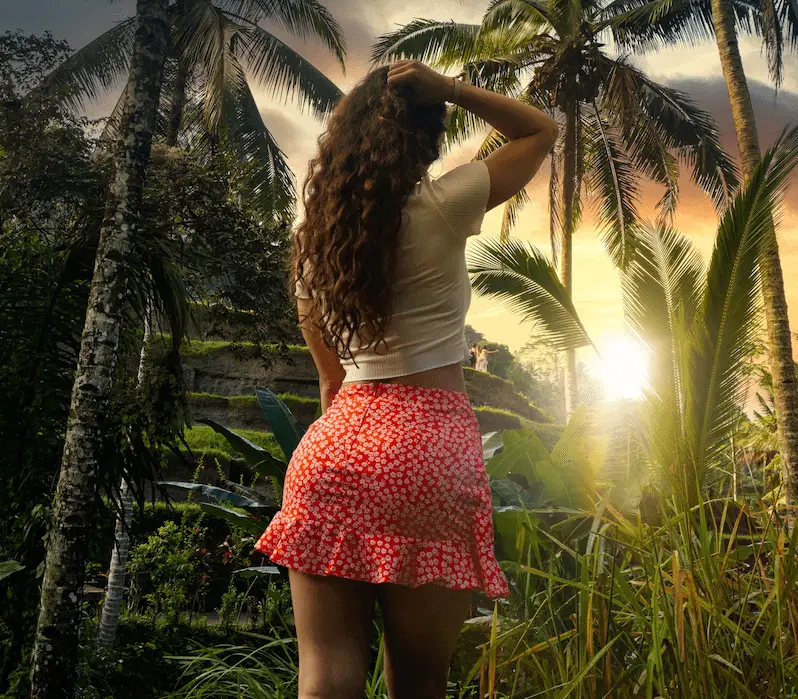 Weather Patterns and Seasonal Changes
Oahu boasts a tropical climate, with warm temperatures and relatively consistent weather year-round. However, there are some seasonal changes to keep in mind when planning your outfits. The summer months, from April to October, usually experience hot and sunny days, with temperatures ranging from the upper 70s to mid-80s Fahrenheit (25-29 degrees Celsius). It's essential to pack lightweight, breathable clothing made of natural fibers like cotton or linen to stay cool and comfortable. Additionally, don't forget to bring a hat, sunglasses, and sunscreen to protect yourself from the intense sun rays.
Meanwhile, Oahu's winter months, November to March, bring cooler temperatures along with occasional showers, averaging between the low 70s and low 80s Fahrenheit (21-27 degrees Celsius). While it's still warm enough to wear shorts and t-shirts during the day, it's advisable to pack a light jacket or sweater for cooler evenings. You may also want to bring waterproof shoes or sandals to navigate through the occasional rain showers.
Cultural Considerations and Local Customs
While Oahu is known for its laid-back atmosphere, it's essential to respect the island's customs and culture when dressing for different events. Dress in a casual, yet modest manner when visiting sacred sites like temples, and ensure you wear appropriate clothing if you plan to attend a religious service. For example, women should wear dresses or skirts that cover their knees, and men should wear long pants and collared shirts.
When it comes to casual gatherings or dining, opt for relaxed and comfortable attire that embodies the island's welcoming spirit. Hawaiian shirts, sundresses, and sandals are all acceptable, and you can add a touch of aloha by accessorizing with a lei or floral hair clip. However, it's important to note that many upscale restaurants and clubs on the island have a dress code, so it's always a good idea to check ahead of time and dress accordingly.
Overall, understanding Oahu's climate and dress code expectations can help you pack and dress appropriately for your trip, ensuring that you're comfortable, respectful, and able to fully enjoy all that the island has to offer.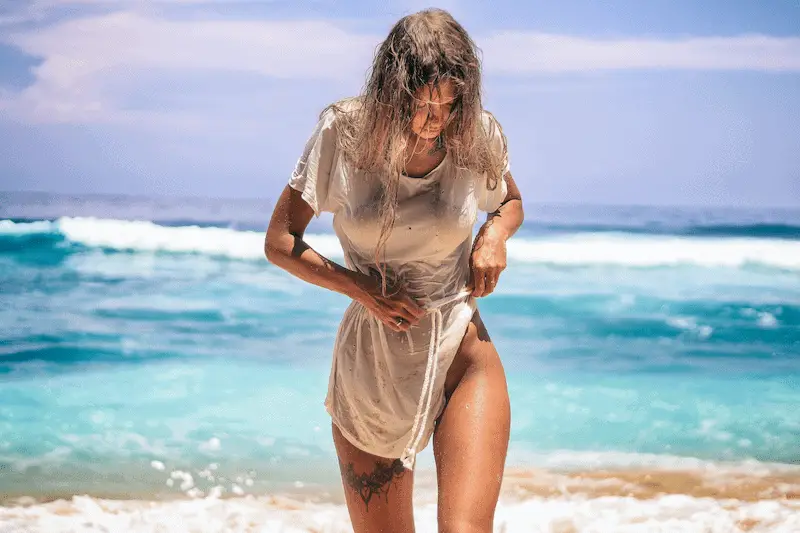 Beach and Water Activities Attire
Of course, no trip to Oahu would be complete without a beach day or two, along with engaging in exciting water activities. Here's how to dress for a day of fun in the sun and surf.
Swimwear and Beach Essentials
When it comes to swimwear, Oahu offers a wide range of options for both men and women. Whether you prefer a classic bikini or a trendy one-piece, you'll find a style that suits your taste. For women, cover-ups like sundresses or kaftans are a must-have to keep you looking chic and comfortable on the beach. For men, board shorts with fun prints or solid colors are the go-to choice for swimwear.
Aside from swimwear, there are other beach essentials you should pack for a day of sun and sand. A large beach towel is a must-have to lay on and dry off after a swim. Don't forget to pack sun protection essentials like sunglasses, hats, and reef-safe sunscreen with a high SPF to protect your skin from the harsh Hawaiian sun.
Water Sports and Snorkeling Gear
If you're an adrenaline junkie looking to try out some water sports, Oahu has plenty to offer. For surfing, look for rash guards or wetsuits to protect your skin from the sun and potential scrapes. If you're a beginner, consider taking a lesson from one of Oahu's many surf schools to learn the basics and stay safe in the water.
When snorkeling or diving, it's important to have the right gear to fully enjoy the underwater world. Consider renting or packing a high-quality snorkel, mask, and fins, as well as a wetsuit if needed. The crystal-clear waters around Oahu offer a variety of marine life to discover, from colorful tropical fish to sea turtles and even dolphins.
Knowing what to wear in Oahu for different water activities will ensure you have a memorable experience while staying safe and comfortable. So pack your bags, grab your swimwear, and get ready for an adventure-filled trip to Oahu!
Exploring Oahu's Nature and Outdoor Adventures
The beautiful island of Oahu offers numerous opportunities to connect with nature and enjoy outdoor activities, from hiking to sunbathing in lush gardens. Dress accordingly to make the most of your adventures.
Oahu is home to some of the most stunning hiking trails in the world. From the challenging Ka'au Crater hike to the stunning views of the Makapu'u Point Lighthouse Trail, there's something for hikers of all levels. As you embark on your hiking adventure, take a moment to appreciate the beauty of the island's lush flora and fauna. You might even spot a rare bird or two!
Hiking and Trail Outfits
Choosing the right gear for your Oahu hikes is essential for staying comfortable and safe on the trails. Opt for moisture-wicking fabrics and lightweight layers to keep you cool and dry in the tropical weather. Sturdy, closed-toe hiking shoes or sneakers with good traction, along with socks that prevent blisters, are a must for protecting your feet from rocky terrain. Don't forget to pack a lightweight, water-resistant jacket in case of unexpected rain showers.
As you hike through the lush forests and mountains of Oahu, you'll be surrounded by breathtaking views of the island's natural beauty. Be sure to bring a camera to capture the stunning landscapes and share your adventures with friends and family back home.
Sun Protection and Comfortable Clothing
When exploring the great outdoors in Oahu, it's important to protect yourself from the sun's powerful rays. Wide-brimmed hats, sunglasses, and high-SPF sunscreen are essential for avoiding sunburn and overheating. Additionally, wearing lightweight, breathable clothing made from natural materials like cotton or linen will help regulate your body temperature and keep you cool in the tropical climate.
After a day of hiking and exploring, why not relax and unwind in one of Oahu's beautiful gardens? The Foster Botanical Garden is home to over 10,000 species of plants, while the Hoomaluhia Botanical Garden offers stunning views of the Ko'olau Mountains. Take a leisurely stroll through the gardens and soak in the peaceful atmosphere.
Whether you're a seasoned hiker or a nature lover looking for a new adventure, Oahu has something for everyone. So pack your bags, grab your gear, and get ready to explore the beauty of this tropical paradise.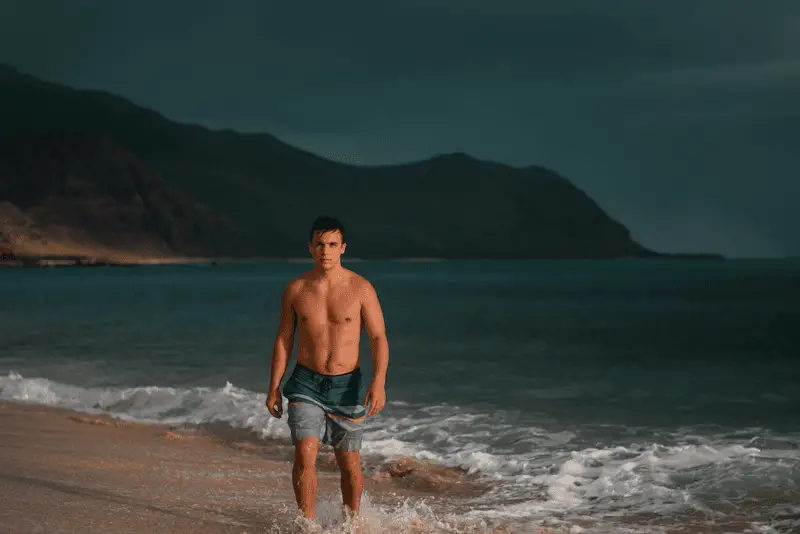 Dining and Nightlife Fashion
Oahu's dining and nightlife scene is diverse and vibrant, with options ranging from casual eateries to upscale establishments. Dress the part for a memorable night out on the island. Whether you're dining at a casual restaurant or enjoying a laid-back meal by the beach, or dressing up for fine dining and upscale events, or hitting the nightlife scene in Oahu, there are fashion tips and tricks that can help you look stylish and feel comfortable.
Casual Dining Outfits
When dining at a casual restaurant or enjoying a laid-back meal by the beach, opt for easygoing yet stylish attire. Flowy dresses, midi skirts, or shorts paired with a nice top work well for women, while men can opt for tailored shorts or pants and a Hawaiian-print or collared shirt. Footwear should be comfortable yet appropriate for dining; think sandals or slip-on shoes. Don't forget to accessorize with a statement necklace or earrings to add some flair to your outfit.
For a beachside dining experience, consider wearing a wide-brimmed hat to protect yourself from the sun while adding a touch of glamour to your outfit. A light scarf or shawl can also be a great addition to your outfit, especially if the evening gets chilly.
Dressing Up for Fine Dining and Upscale Events
For a night of fine dining or attending an upscale event in Oahu, it's time to step up your fashion game. Elegant maxi or cocktail dresses are ideal for women, while men should opt for slacks or dress pants paired with a crisp button-down shirt or a blazer. Complete your look with dress shoes or heels. Don't be afraid to add some sparkle to your outfit with some statement jewelry or a clutch bag.
When it comes to makeup, a bold lip or smoky eye can add some drama to your look. For men, a clean-shaven face or a well-groomed beard can add some sophistication to your outfit.
Nightclubs and Bars Attire
When you're ready to hit the nightlife scene in Oahu, dressing to impress is the way to go. For women, think figure-flattering dresses or jumpsuits and high heels or stylish flats. Men can opt for pants or jeans paired with a stylish shirt and dress shoes. Keep in mind that some nightclubs may have a dress code, so be sure to check in advance to ensure your outfit meets their requirements.
For a night out dancing, consider wearing comfortable shoes that still look stylish, such as block heels or platform shoes. A crossbody bag can also be a great addition to your outfit, as it allows you to keep your essentials close while keeping your hands free to dance the night away.
In conclusion, no matter what your plans are for dining and nightlife in Oahu, there are fashion options that can help you look and feel your best. From casual dining to upscale events to nightclubs and bars, there are numerous opportunities to showcase your personal style while enjoying all that Oahu has to offer.
Attending Cultural Events and Festivals
Oahu is a cultural hub, offering a plethora of opportunities for visitors to immerse themselves in traditional Hawaiian events and festivals. From music and dance to food and art, there is something for everyone. Here are some of the top cultural events and festivals you can attend while in Oahu.
Honolulu Festival
The Honolulu Festival is one of the largest cultural events in Hawaii, attracting visitors from all over the world. This three-day event celebrates the diverse cultures of the Pacific Rim, including Japan, China, Korea, Australia, and Hawaii. The festival features a grand parade, cultural performances, and a fireworks show.
Aloha Festivals
The Aloha Festivals is a month-long celebration of Hawaiian culture and heritage. The festival includes various events such as hula competitions, music concerts, and a floral parade. Visitors can also participate in cultural workshops and learn traditional Hawaiian arts and crafts.
Hula Show at the Polynesian Cultural Center
The Polynesian Cultural Center is a popular attraction in Oahu, offering visitors a chance to learn about the culture and traditions of Hawaii and other Polynesian islands. The center features a nightly hula show, where visitors can watch dancers perform traditional hula dances while learning about the history and significance of the art form.
Traditional Hawaiian Clothing
For an authentic Hawaiian experience, consider wearing traditional clothing such as the aloha shirt for men or the muumuu dress for women. These garments, adorned with colorful and unique prints, are perfect for events like luaus and hula shows, instantly evoking a sense of island pride and spirit.
Luau and Polynesian Show Outfits
Attending a luau or Polynesian show is a must when visiting Oahu, and dressing the part will enhance your experience. Women can opt for tropical-print dresses, skirts, or wide-leg pants, while men can choose from Hawaiian-print shirts or relaxed-fit button-downs. Complete your look with comfortable sandals or footwear suitable for dancing on the sand or grass.
Whether you're a first-time visitor or a seasoned traveler, attending cultural events and festivals in Oahu is a great way to experience the rich history and traditions of the island. So, grab your traditional Hawaiian clothing or luau outfit and get ready to immerse yourself in the vibrant and colorful culture of Hawaii.
Shopping and Souvenir Hunting
Oahu has endless shopping opportunities, from local boutiques to bustling markets. Dress comfortably yet stylishly to make the most of your shopping excursions.
Comfortable Shopping Attire
When embarking on a shopping spree in Oahu, prioritize comfort while still looking chic. Opt for lightweight, breathable fabrics like linen or cotton, and dress in layers to accommodate the fluctuating temperatures of air-conditioned stores and the warm outdoors. Comfortable, supportive footwear is a must to keep you moving throughout the day.
Don't forget to bring a hat and sunscreen to protect yourself from the sun's rays while walking between stores.
Local Boutiques and Unique Finds
Oahu's local boutiques and markets offer a variety of unique finds, from locally-crafted jewelry to hand-printed garments. When shopping for clothing, keep an eye out for pieces that reflect the island's culture and can be easily incorporated into your existing wardrobe. Don't be afraid to try on and invest in unique, high-quality items that will remind you of your Oahu adventures.
If you're looking for one-of-a-kind souvenirs, head to the Aloha Stadium Swap Meet. This outdoor market features over 400 vendors selling everything from handmade crafts to fresh produce. Bargaining is common, so don't be afraid to negotiate for a better price.
For a more upscale shopping experience, visit the Ala Moana Center. This open-air mall boasts over 350 stores, including luxury brands like Chanel and Gucci. Take a break from shopping to enjoy a meal at one of the center's many restaurants or catch a movie at the on-site theater.
If you're interested in supporting local businesses, check out the Made in Hawaii Festival. This annual event features over 400 vendors selling locally-made products, including food, clothing, and home goods. Live music and cultural performances add to the festive atmosphere.
Whatever your shopping style, Oahu has something for everyone. So grab your wallet and get ready to discover unique treasures and lasting memories.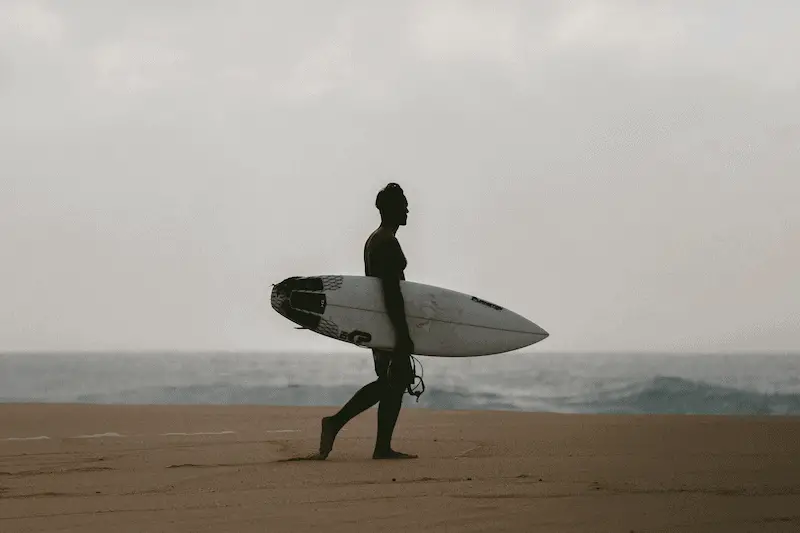 Packing Tips and Essentials for Your Oahu Trip
Are you excited for your upcoming trip to Oahu? With so many amazing activities and experiences to enjoy, packing strategically is crucial. You want to make sure you have everything you need, without overpacking and weighing yourself down. These tips will help you create a versatile and stylish wardrobe perfect for every activity on your itinerary.
Creating a Capsule Wardrobe
To save space in your luggage and ensure you have a versatile wardrobe, consider creating a capsule collection for your Oahu trip. This means selecting mix-and-match garments, such as tops, bottoms, and dresses in complementary colors and styles, that can be combined to create numerous outfits. Not only will this make packing easier, but it will also give you more outfit options throughout your trip.
When creating your capsule wardrobe, think about the activities you'll be doing and the places you'll be visiting. For example, if you plan on spending a lot of time at the beach, pack a few swimsuits, cover-ups, and flip flops. If you'll be hiking, bring along some comfortable and breathable activewear. Incorporate key elements like neutral basics, statement pieces, and versatile accessories to maximize your clothing options.
Must-Have Accessories and Footwear
Accessories play a crucial role in achieving the perfect Oahu ensemble. Essentials like sunglasses, wide-brimmed hats, and versatile tote bags or backpacks should be included in your packing list. Not only will these accessories elevate your outfits, but they'll also protect you from the sun and keep your belongings organized.
When it comes to footwear, bring along a combination of comfortable walking shoes, sandals, and dressier options for evenings out. If you plan on doing any water activities, such as snorkeling or kayaking, pack some water shoes or aqua socks. By packing smart, your accessories and footwear will elevate your Oahu wardrobe to new heights.
Adapting to Weather Changes and Unexpected Situations
Oahu's weather can be unpredictable, so it's important to be prepared for unexpected changes. Pack lightweight, water-resistant jackets and clothing layers that can be easily added or removed. This will ensure you stay comfortable and dry, no matter what the weather brings.
It's also a good idea to pack a small first aid kit and any necessary medications. While Oahu is a safe and welcoming destination, accidents can happen, and it's better to be prepared.
With these tips and advice on what to wear in Oahu, you'll be well-prepared for an unforgettable Hawaiian adventure—whether you're soaking up the sun on Waikiki Beach, hiking through lush rainforests, or experiencing the island's vibrant culture. Aloha and happy travels!