The coffee culture is booming everywhere, and it's no more 'just a morning ritual' thing. An intensely good cup of coffee is needed whenever you want to run on caffeine while adventuring in Maui.
Not only is the coffee great, but so are the people and the environment at these cafes. Read on to discover the best coffee Maui has to offer.
Best Coffee Maui
It is said that coffee unifies as much as it revitalizes, and Maui is precisely where you can feel that. No matter where you go on this big island, you'll find coffee enthusiasts looking to grab a cup.
Whether you need an after-dinner latte or hot cappuccino to kickstart your day, there are loads of coffee spots in Maui that are worth your attention. Check out our compilation of the best coffee spots in Maui:
Maui Coffee Roasters – Best for Kona Coffee
If you need to pick up the blissful aroma of the best Kona coffees, let the roads lead you to Maui Coffee Roasters.
Maui Coffee Roasters is a serene spot and a hidden gem in Maui where you can choose from an expansive option of coffee choice. Walk into this coffee shop, and you'll feel like you've jumped into a pool of freshly brewed coffee.
Plus, typography is always a hit when it comes to decor, and that's why the classic chalkboard menu at this coffee shop will draw your attention immediately.
From classic brews to honey lattes and baked goods, you can have everything you need for a fresh start.
Additionally, there are a variety of flavored brews, different coffee beans from around the world, Hawaiian blends, 100% Kona coffee, and more. Besides coffee, you can also try their scrumptious crab melt, delicious ham and cheese, and the heavenly banana macadamia muffin.
The atmosphere is also packed with coffee creations, and knowledgeable baristas will be there to help you create your variation.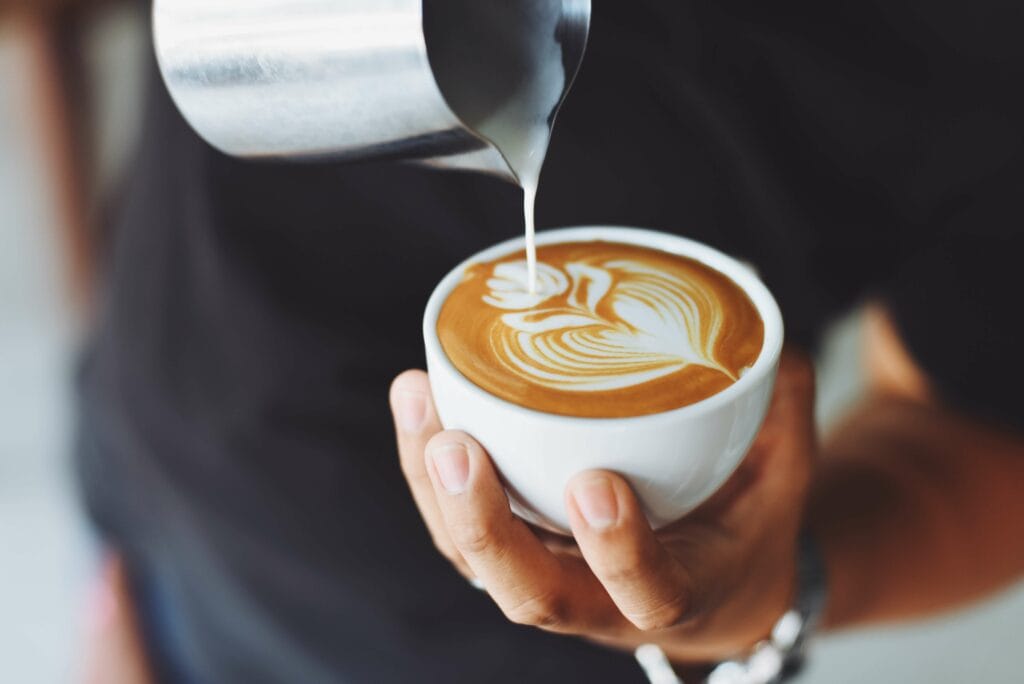 Paia Bay Coffee – Best for Lattes
With its calm neighborhood coffee shop vibes, Paia Bay Coffee has quickly become a popular tourist spot due to its great-tasting coffee.
The shop is located at a busy intersection but is tucked behind a few stores, which makes it even more interesting. In addition, it has indoor as well as open-air seating that features classy wooden decor with several plantations, fruit trees, and string lights that add to the relaxing atmosphere.
There is also live music every Tuesday-Saturday that perfectly channels the warmth of Maui.
Some of their hot sellers include Vitalitea Nitro Cold Brews, Espresso drinks, Lavender latte, Maui Mokka Peaberry, Coconut Mac Nut Milk Latte, and Dirty Chai Lattes. Besides coffee, you can also enjoy treats from their extensive breakfast menu.
Some of their popular items that pair well with coffee are breakfast bagels, avocado toast, croissants, and scrambled eggs with ricotta. Paia Bay Coffee is a perfect spot to grab caffeine and a dizzying selection of assortments and sandwiches. To top it off, you can order with the QR codes on the table from the comfort of your seat.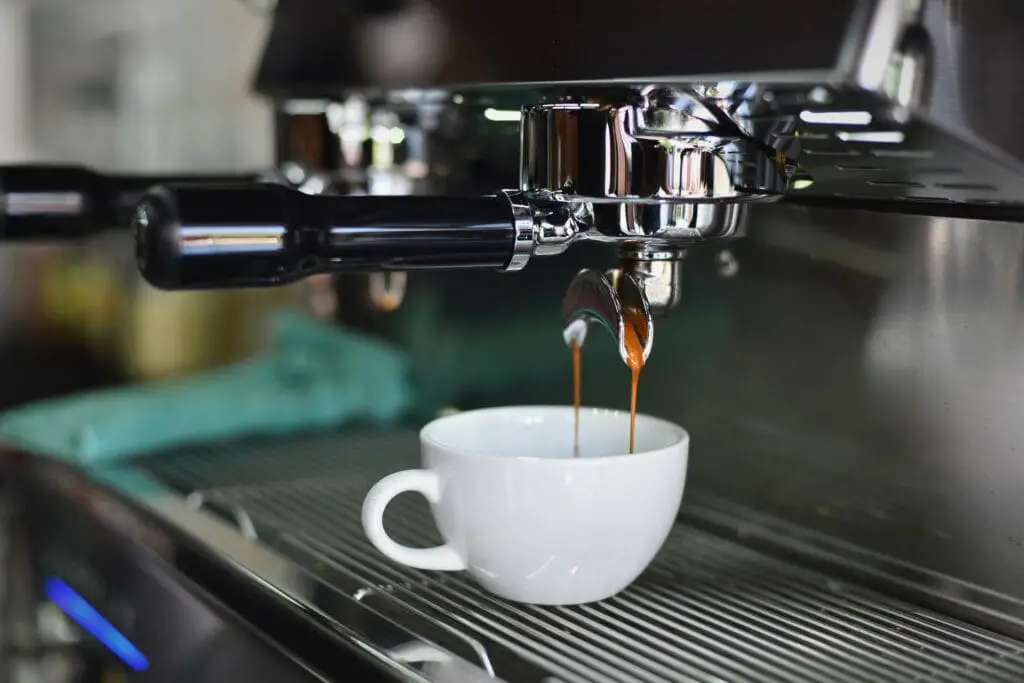 Bad Ass Coffee – Best for Hawaiian Blends
Maui is known for its windy weather, and this cozy coffee shop is a perfect place to spend a relaxing time when the climate isn't favorable.
Grab a seat here and sip a Menehune Mocha or Kreme De Kona, along with some healthy breakfast items. From Mocha lattes to iced drinks, you can explore many coffee drinks while relishing the ambiance. Moreover, the coffee shop has a warm and welcoming atmosphere with a color theme suited to a Hawaiian restaurant.
Bad Ass Coffee has an extensive collection of 100% Kona coffee, Kauai and Maui-grown coffee, cold brews, and numerous signature lattes. The Carmel Kreme de Kona is a delicious coffee drink that contains Kona coffee plus caramel, dark chocolate, and white chocolate.
Menehune Mocha is another hot favorite with dark chocolate and raspberry to revitalize your taste buds. Aside from that, their espressos are just right for coffee lovers who prefer a smooth and light flavor. In addition, you can have any of these rich coffees with their tasty breakfast items, including baked goods such as gluten-free banana bread and toasted bagels.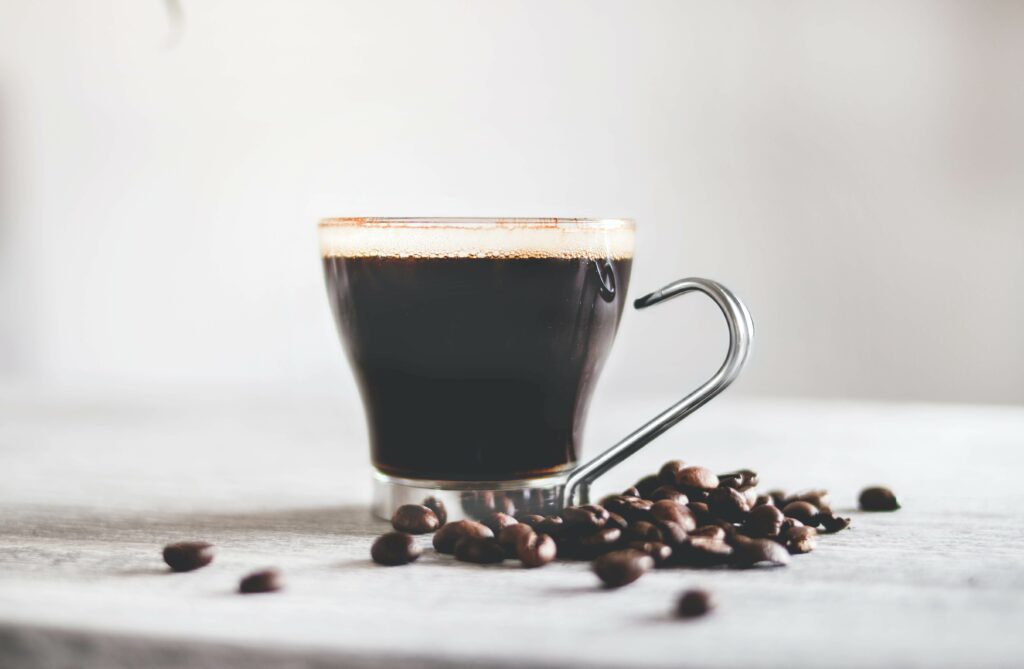 Wailuku Coffee Company – Best for Morning Coffee
Wailuku Coffee Company takes coffee very seriously. As a result, the coffee shop uses its signature beans to make all its top drinks amazing.
Their best coffee offerings include white chocolate mochas, Chai lattes, smooth cappuccinos, Americanos, and more. The atmosphere is also cozy and serene, with simple decor and plenty of seating options. With its bold colors and attention to detail, the small coffee shop gives energetic and modern vibes.
Plus, their baristas are super-friendly here and help you get the best coffee for your taste.
Their coffee drinks are packed with the goodness you need to start your day. It also opens early in the morning for those who want a fresh cuppa before work. Some of their bestsellers include Carmilla latte, coconut butter, Kona coffee, and Affogato.
Pair your great coffee with numerous breakfast options, including the bacon-tomato-avocado bagel, provolone cheese biscuit sandwich, breakfast wrap, and vegan baked treats.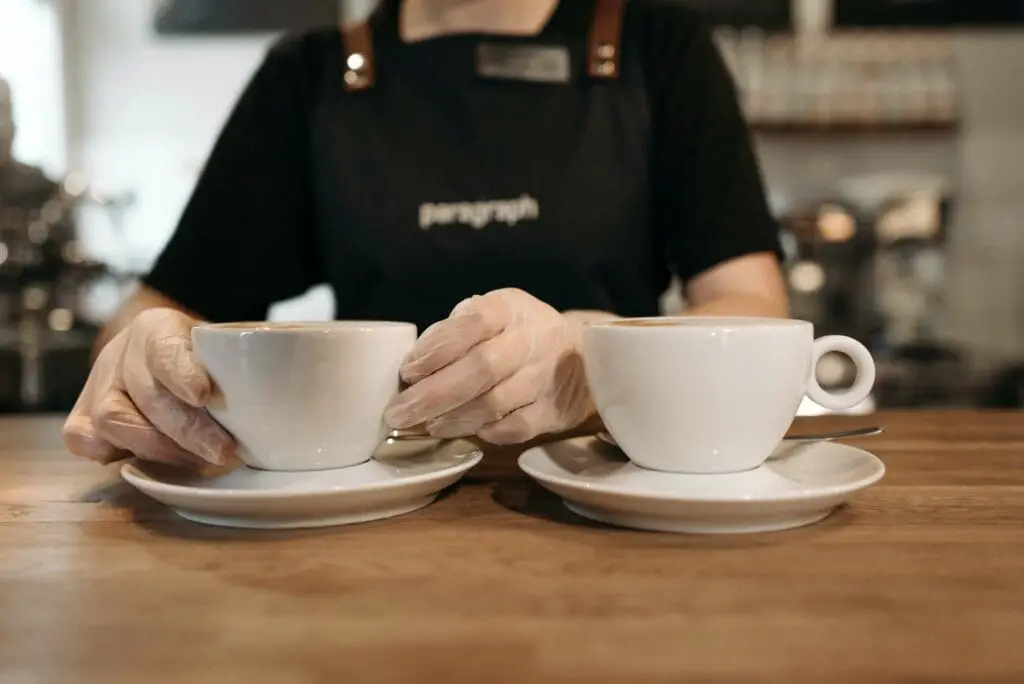 Lava Java Coffee Roasters – Best for Maui-Grown Coffee
In the mood for a 100% Maui-grown coffee? This charming coffee shop is just a stone's throw from the beach.
The owner at Lava Java Coffee Roasters grows his beans and makes a blend of freshly brewed coffee for visitors. Moreover, the coffee shop has a playful and colorful decor with friendly baristas ready to serve a nice selection of island coffee. It is a tiny but mighty coffee shop that offers mouth-watering lattes, iced-frozen mochas, and five different Maui-grown coffees.
Some of their most popular coffees include Kula coffee, chocolate macadamia nut, Colombian Peaberry, and Island hazelnut. In addition, they have a wide selection of milk options and loads of syrup flavors to try. Their frozen mochas feature roasted chocolate flavors and a blend of cream and sugar.
The granitas are blended coffee drinks that will keep you energized for the day, and the delicious iced chai teas are perfect for someone who wants to enjoy light-flavored drinks.
Besides Espressos and pour-overs, there are other things to try, such as toasted bagels, banana bread, and cinnamon rolls. The coffee store also has shelves packed with an assortment of souvenirs, including the bestseller Kuna coffee, for anyone to take along.
The place is a must-visit for anyone who wants to enjoy 100% Maui-grown coffee with bagels and toasts.
Maui's Best Coffee Wrap Up!
With so many coffee shops in the town, it's easy for the Mauians to get their favorite caffeine fix anytime.
From the innovative pairing of coffee and syrups at Paia Bay Coffee to smooth flavor combinations of Hawaiian coffee at Maui Coffee Roasters, you'll enjoy the taste of all types of coffee on the island.
This was a quick round-up of the best coffee shops in Maui, and we hope you enjoyed the list.