Wondering how best to show off your trip to Hawaiian paradise to your jealous friends at home? Or what you should bring home for your dad's birthday gift? Look no further than this ultimate list of cool gifts from Hawaii. Hawaii has a lot to offer in the way of souvenirs, food, art, and culture for you to take home and share with your loved ones. 
There is truly something for everyone – which is why we've grouped our recommendations according to the different interests of friends and family members you might be buying for.
Cool Gifts From Hawaii: For the Foodie
For the one who is a master in the kitchen or the one who loves to sample new foods, Hawaii has a range of gift options to broaden their culinary horizons. While you can't bring home a full Hawaiian luau feast to share, there is a range of interesting and tasty snacks and condiments that can be brought home from Hawaii via plane.
In fact, some of the best things to bring home from Hawaii as souvenirs or gifts are unique foodstuffs that can be found on the island. Check out our sweet (and salty!) list of Hawaiian food gifts below: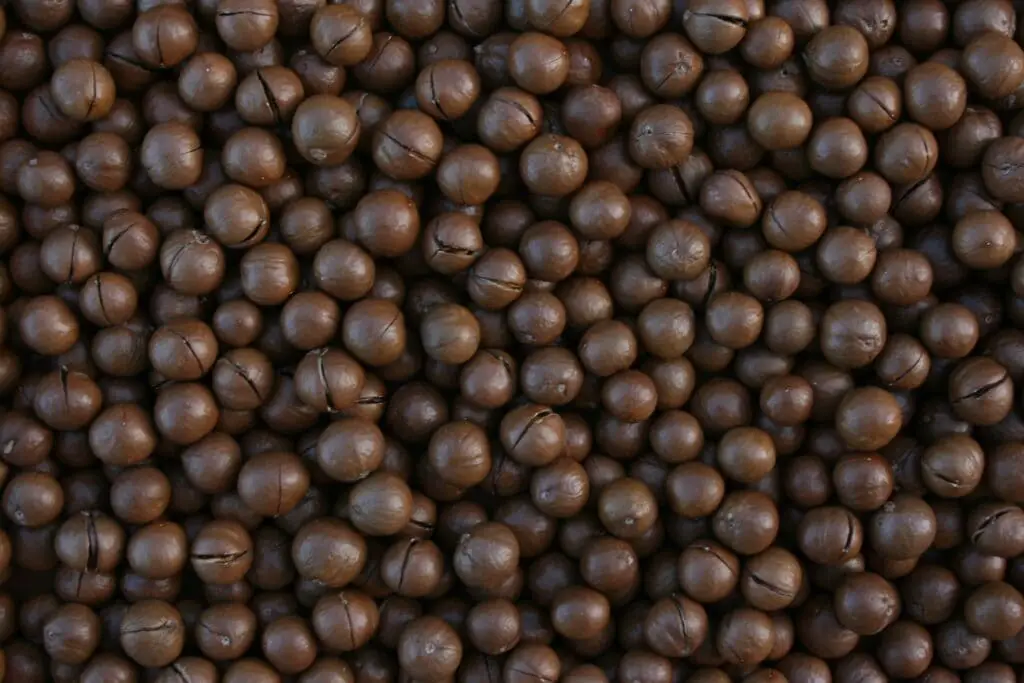 Macadamia Nuts
You probably didn't know that Hawaii is something of a macadamia nut hotspot! A high proportion of the world's macadamias come from the Big Island of Hawaii.
This makes the perfect snack to bring home as a gift – delivered with love! Macadamias are a really big deal in Hawaii and they come in a variety of sweet and savory flavors. If you have a foodie you're buying for, you can't beat this fancy twist on a classic snack.
Honey
The Big Island is home to rare honey that can't be found anywhere else in the world. The Kiawe tree that grows on the island creates a distinct flavor to the honey when the bees collect nectar from its flowers. This delicious honey is the perfect gift for your family and friends to enjoy the flavor of the islands – it's also an excellent Christmas gift and you can buy jars small enough to easily fit in a Christmas stocking!
Sea salt
Here's another ideal gift for the foodie or chef in your life: pure Hawaiian sea salt. Known not only for its gourmet taste but also its health benefits due to being rich in minerals, Hawaiian sea salt is a much sought-after product across the globe. Your foodie friends will love the way this beautiful treat elevates their kitchen table and their meals.
Kona Coffee beans
If you're shopping for a coffee connoisseur, Kona coffee is sure to please. Kona refers to the Kona District of the Big Island, where Kona coffee is grown. The volcanic soil found on the Big Island, combined with the perfect weather conditions for growing coffee makes for the perfect coffee bean, which is coveted across the world. 
Hawaii's contribution to the specialty coffee market, Kona coffee can be compared to a high-quality wine. The Kona farming techniques have been passed down through generations of farmers, who pay the utmost attention and care to the coffee plants throughout the year. The coffee "cherries" are picked throughout the entire year, and only the highest quality beans are harvested.
The sheer labor intensity in producing a bag of Kona coffee is the reason for its high price tag. Due to its unique flavor and rarity, Kona coffee is one of the most expensive types of coffee in the world. While it's not a flavor most people can invest in drinking every day, you can pick up a bag of Kona coffee for less than USD $20, making it a very affordable gift option for the coffee lover in your life.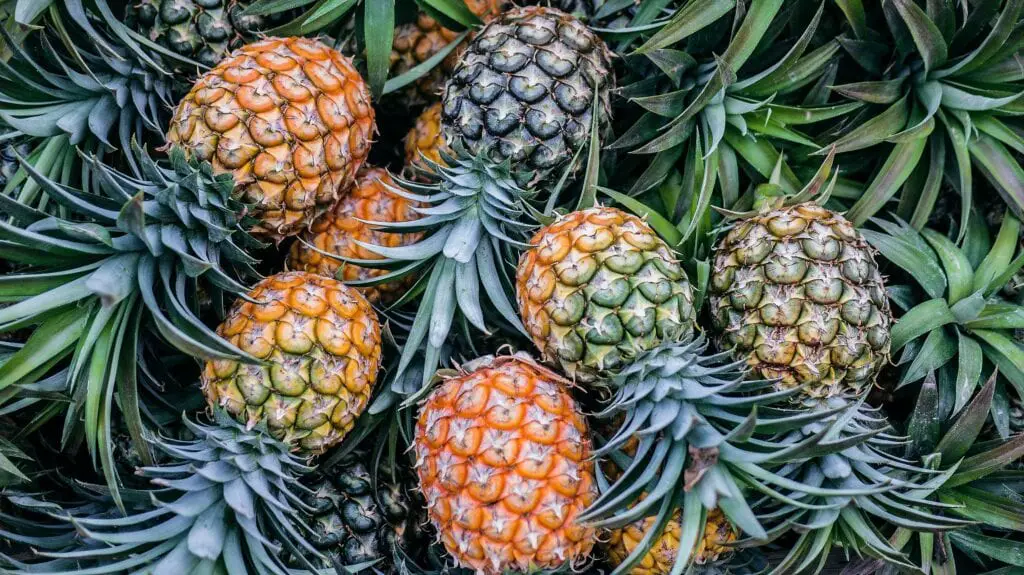 Fresh pineapple
Pineapple is an iconic Hawaiian fruit, and in fact, at one stage most of the world's pineapples were grown in Hawaii. The islands remain one of the best places to eat pineapple in the world due to its freshness and high quality. Nothing beats locally grown farm-fresh fruit. You might be thinking, how on earth will I get a pineapple through customs when I get home?
It is possible! Pineapple growers, such as the Dole Pineapple company, pre-package and pre-treat pineapples for visitors to take home. These fruits are generally approved for entry into the mainland US, although customs laws may vary in other countries.
Tropical fruit jam
If you're wanting to gift fresh Hawaiian fruit but don't want to run the gamut with customs on the way home, why not pick up some small jars of tropical fruit jam as gifts? Sure, most people have jam at home already but it's pretty unlikely they have the tropical flavors Hawaiian jam is known for. Passionfruit, mango, guava, and lilikoi are all popular flavors of tropical jam offered in Hawaii.
If you're feeling extra adventurous, you can also find jams that have a combination of fruity flavors. Hawaiian tropical fruit jam is a sweet treat that is sure to be a hit. If you're looking for a more elaborate gift, you could purchase several small jars in different flavors and make a little gift set. Better yet, why not pair a jar of tropical fruit jam with a jar of Hawaiian honey?
It's a spreadable match made in heaven!
Cool Gifts From Hawaii: For the Stylish One
These gifts are for the one that loves clothes, fashion, and testing out different styles of dressing. Hawaiian culture incorporates many distinctive items of clothing and jewelry into locals' everyday style. Many of these styles of dress have become popular the world over.
Take the humble Hawaiian shirt, for example. Also known as an 'Aloha shirt' this statement clothing piece has become recognized and worn in many countries across the globe due to its fun patterns and functionality.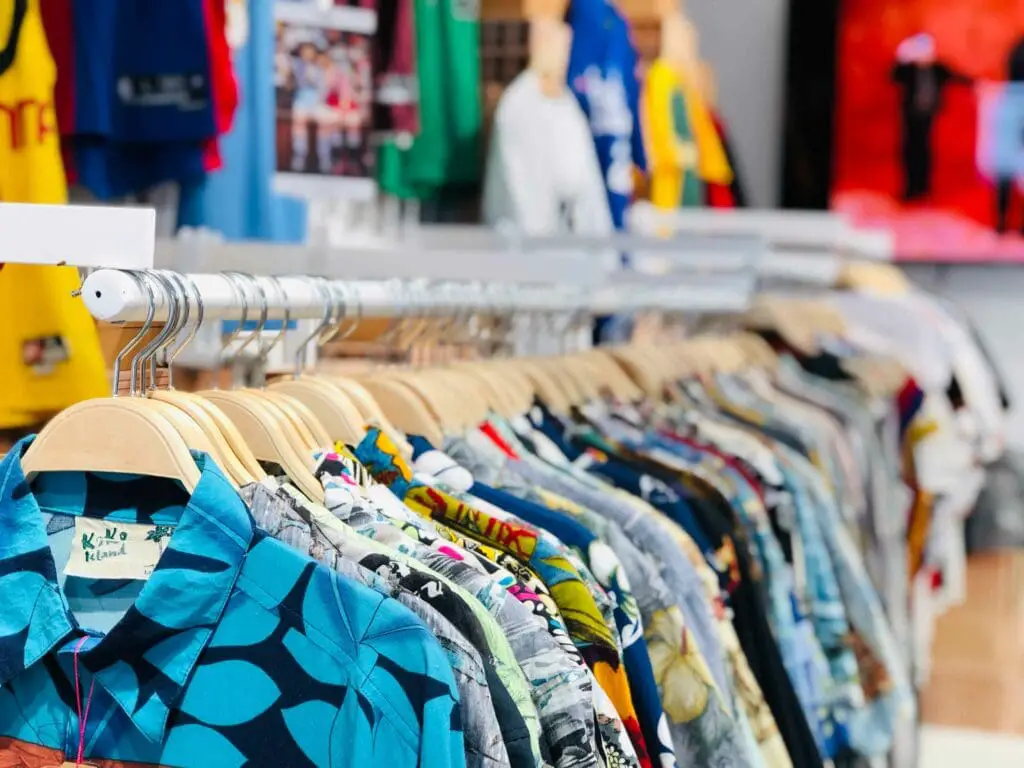 Hawaiian Shirt
While the Hawaiian shirt certainly isn't a novel Hawaiian gift idea, it is a classic one. Hawaiian shirts can be found all over the islands, in a variety of colors, designs, and prices, making this the perfect gift no matter your budget or the person you are buying for.
Hawaiian shirts are cheerful, comfortable, and cool in the summer – plus your family and friends will be able to say their Hawaiian shirt is genuine and came all the way from the islands.
Hawaiian Jewellery
There are a wide array of artists and jewelers on the islands, many of whom design jewelry that reflects the Hawaiian landscape. For an iconic Hawaiian gift, a stop at one of the many jewelry stores, boutiques, or souvenir shops will uncover a beach-inspired necklace or bracelet.
Many designs feature pearls, coral, or seashells within the jewelry piece, making for an interesting statement jewelry piece that really speaks to your travels and the beachy lifestyle of the islands. 
Cool Gifts From Hawaii: For the cultured one
These gifts are for the cultured person in your life – maybe they are a musician, art connoisseur, history buff, or love to travel. Hawaii is steeped in culture with a rich history and traditions. Hawaiian music, art, and history are unique and fascinating, making Hawaiian cultural gifts the best thing for someone that really wants to get a feel for the people and lifestyle of the islands. 
The gift of music
For many visitors, one of the most eye-opening and beloved parts of their trip to the Hawaiian islands is the opportunity to immerse themselves in the local culture, customs, and traditions. What if there was a way to bring a small part of that experience home to share with your loved ones? Music is such an integral part of Hawaiian culture and storytelling, and one that can easily be transported to your family and friends at home. 
A CD of traditional Hawaiian songs or slack key guitar is a meaningful and useful gift that will give the person a chance to experience a little of the Hawaiian culture at home. If you know a musician (fully fledged or budding!) then a more active musical experience might be the right one for them. Hawaii is a huge hub for ukulele music, so why not give them the gift of learning an iconic Hawaiian musical instrument?
Of course, if you really want to gift the Hawaiian music experience, you could always give your loved one the true Hawaiian music experience and buy them a ticket to a Hawaiian music festival. Why not grab a second ticket for yourself while you're at it?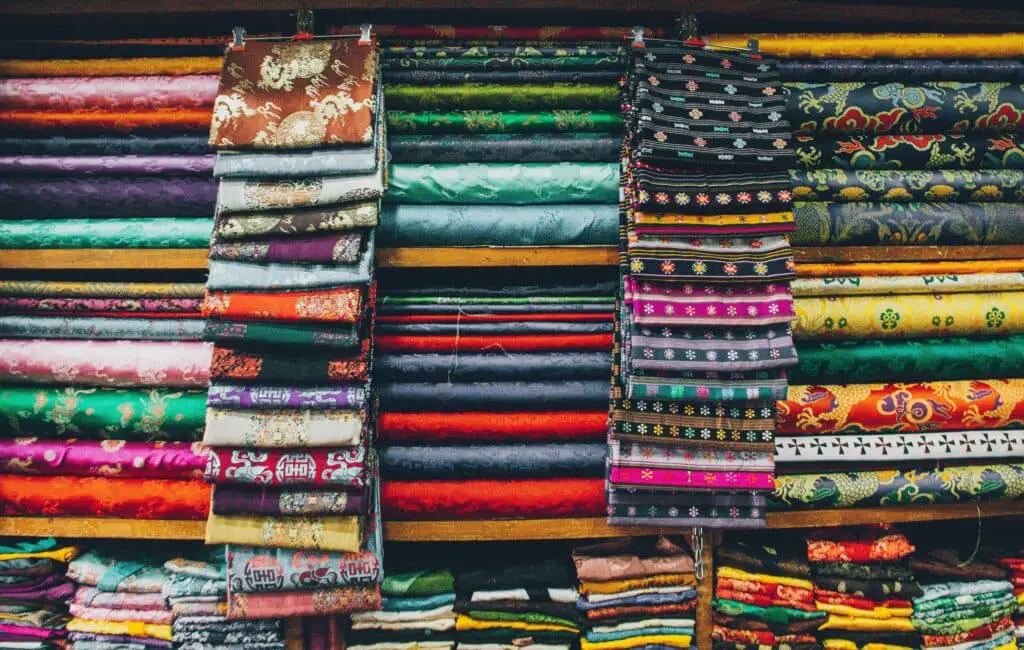 Hawaiian Quilts
If you are looking for a special gift for someone that appreciates handmade wares, they might really appreciate a Hawaiian quilt. Handmade quilts in bright colors have been a staple in Hawaii for hundreds of years and the art continues today. The best place to look for an authentic handmade quilt is at a local market, where many quilters will sell their own wares directly at a market stall.
Hawaiiana Books
Hawaiiana books are a genre focusing on Hawaiian history and culture. If you're shopping for a history buff, this is an excellent gift opportunity. There is a wide range of Hawaiiana books available. They cultural topics such as Ancient Hawaiian cultural creation stories and religion, as well as historical events such as the Hawaiian monarchy and Captain Cook's voyage.
Hawaiiana books are an excellent opportunity to learn the stories and history of the islands from Hawaiians themselves.
With its colorful and often contentious history, Hawaii will be sure to intrigue your reader or history buff. If an easy read is more their style, why not pick up a Hawaiian coffee table book? Often designed with minimal text and containing beautiful pictures of the islands and the Hawaiian people, a coffee table book is an excellent addition to anyone's home.
Hawaiian Art
For your friend that is an artist or art connoisseur, consider picking up authentic Hawaiian artwork to gift to them. With Hawaii's dazzling and inspiring scenery, is it any wonder that the islands are home to many artists? There is artwork available in a variety of mediums to suit everyone's taste, including paintings, carved statues, photographs, and glass pieces, to name a few. 
There is a range of art galleries scattered across the islands, each with a diverse range of artworks by different artists. Perusing galleries in search of the perfect piece also makes for a lovely day out during your trip.  If you're looking for a spot where you can visit multiple galleries at once, check out the Kauai town of Hanapepe.
Hanapepe is something of an art hub and has several galleries to explore, plus many delicious cafes and restaurants for when you break from your art hunt.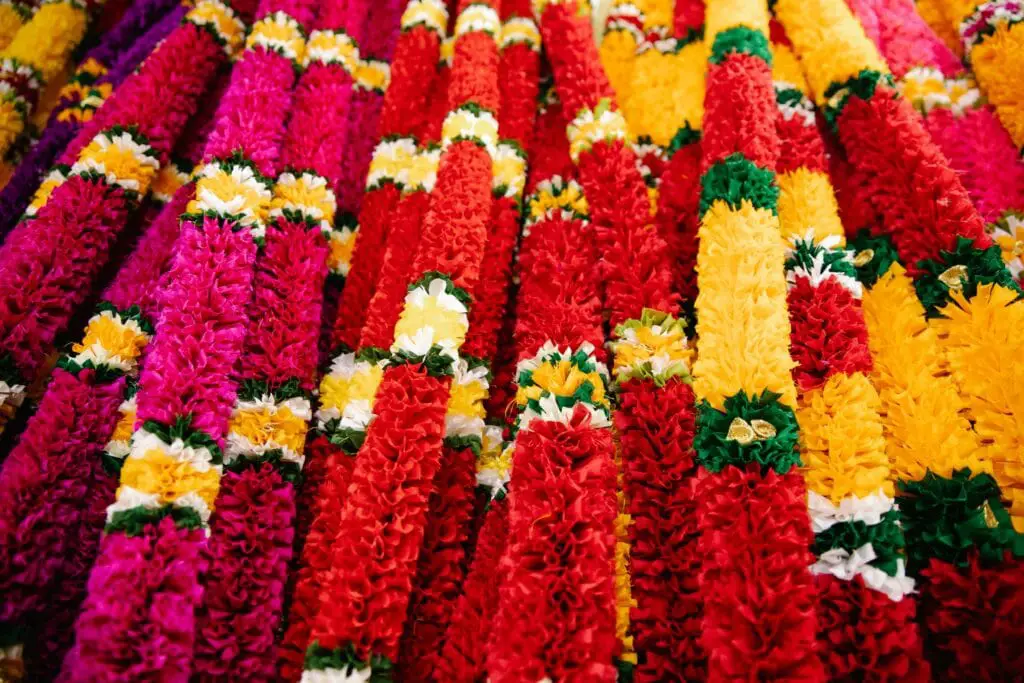 Hawaii Flower Lei
An iconic symbol of Hawaiian culture, people across the world recognize the lei given to many visitors upon arrival in Hawaii. Receiving a lei is truly an authentic Hawaiian experience, but what you might not know it is an experience that you can take home to share with your friends.
You can buy pre-packaged fresh flower lei at the airport on your way home so that it won't get crushed during your trip.
Alternatively, if you are gifting the lei to a child it might be better to buy a silk flower lei that is more durable so they can enjoy it for a long time. A lei is the perfect Hawaiian gift due to its recognisability – people will definitely know where the souvenir came from!
Hula Girl Statue
Some will say this Hawaiian gift idea is uncultured, but nothing says Hawaii like the iconic hula dancer! Tiny hula girl statues in various styles and materials can be found in any souvenir shop in Hawaii and make the perfect little gift for someone who loves a little bit of island fun. Some of the most popular hula girl statues are those designed to be attached to a car dash.
These statues are usually solar or spring powered, bringing the fun and movement of hula to your daily commute. Small children especially, will love a solar-powered hula girl statue they can put on their windowsill and watch dance throughout the day.
Cool Gifts From Hawaii: For the nature lover
For the nature lover that loves the outdoors and goes crazy over plants, animals, and beautiful scenery, Hawaii has a lot of natural wonders to explore. It's simple to bring a taste of the Hawaiian landscape home to share with your friends and family, and these are often incredibly cost-effective gifts for anyone traveling and gifting on a budget.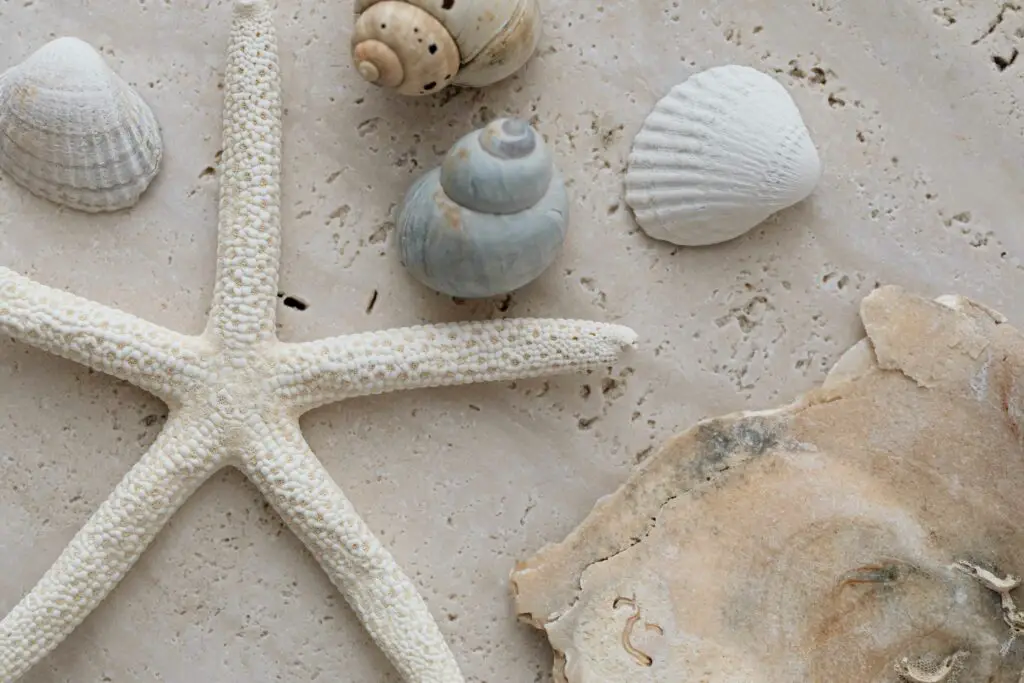 Sea shells
Looking for a beautiful gift on a budget? Look no further than Hawaii's shores, where you can collect hundreds of sea shell souvenirs…completely free! A collection of beautiful shells arranged in a jar makes for the perfect gift and a lovely reminder of your tropical vacation.
While you're out collecting, just be sure not to take home any lava rocks! While these rocks are interesting to look at, it is illegal to remove them from any of Hawaii's national parks. Legend has it that the volcano goddess of Hawaii, Pele, will curse those who take lava rocks out of Hawaii with bad luck until the rocks are returned to their rightful home.
When it comes to bringing home souvenirs, it's important to be aware that each country has different restrictions on what natural products can be brought through their border security. You may not be allowed to bring in things like seashells, driftwood, or other beach finds in some circumstances.
While packaged foods are usually fine, you should check what is allowed under your country's border policies. Or you can simply buy the souvenir anyway and take the risk that it may be confiscated at the airport.
Photographs or Postcards
For the one that loves the outdoors and the beautiful natural scenery of the islands, the perfect Hawaiian gift might be an image of the islands that they can display in their home. In any one of the many art galleries on the island, you can find beautiful photographs capturing the natural wonders of the islands and the beauty of the ocean. A framed photograph makes an excellent gift for anyone to enjoy their home. 
If you're looking for a more cost-effective option, why not pick up a postcard? Postcards are available everywhere on the islands, particularly in the touristy areas, and most feature prints of stunning photographs of Hawaii, as well as paintings and other artwork representing the islands. This is a cheap way to give a small art piece to someone in your life. Think of it as a tiny portal to the natural beauty of Hawaii.
Cool Gifts From Hawaii: For the practical one
This one is for the one that doesn't want a gift at all unless it's something useful that they can put to work in their everyday life.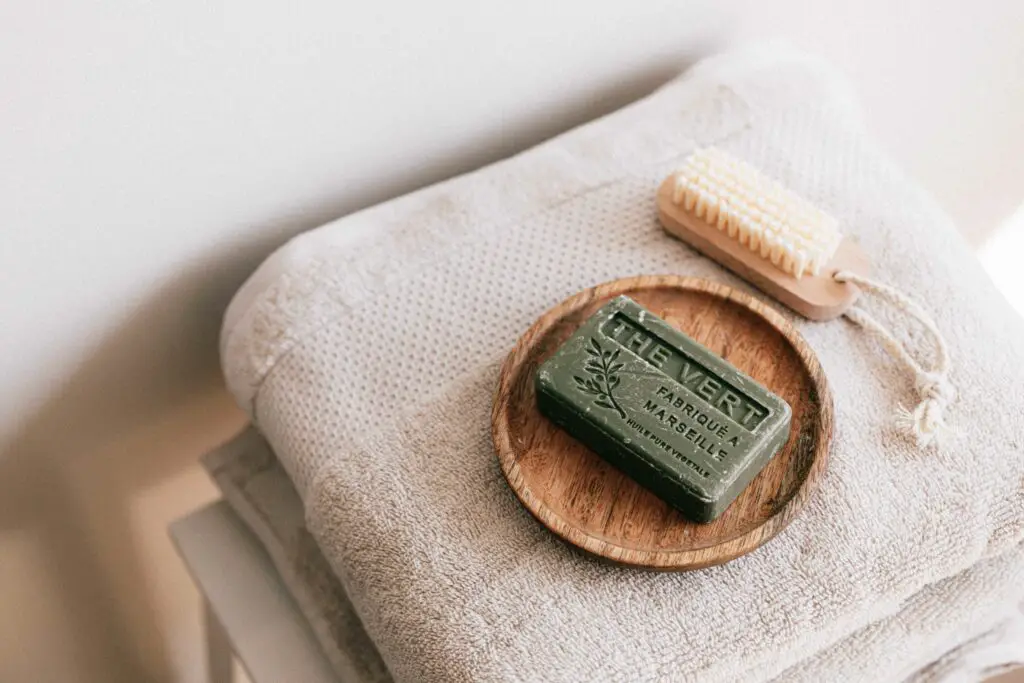 Hawaiian-themed beach towel
Hawaii is dotted with beach towns where locals and visitors alike make the most of the gorgeous beaches and beautiful water each day. What better way to represent that island lifestyle than with a Hawaiian beach towel? It's sure to be useful to the person receiving the gift, while also injecting some color and fun into their next trip to the beach or the pool.
Hawaiian bath and body products
You may not know that Hawaii produces a range of bath and body products, including soaps, creams, and moisturizers. Many visitors love Hawaiian body products for their spa-like quality and range of scents. This is a lovely and relaxing gift that is high quality but doesn't cost the world.
Importantly, bath and body products are useful for the friend who loves to be practical and will be a welcome addition to their routine.
Cool Gifts From Hawaii: For everyone
What's the one Hawaiian gift everyone on your list will love to receive?
A return ticket to Hawaii!
Last but not least, go big or go home! There aren't many people who would turn down a trip to the Hawaiian islands, so why not organize your next trip to Hawaii with your family or friends and gift them the experience of a tropical paradise?