Should I move to Hawaii?
If living in Hawaii is currently your dream rather than your reality, you're certainly not alone. You're wondering "Should I move to Hawaii?" right? Well, let's find out!
If your dream is anything like mine was, it includes year-round sunshine, going to the beach after work, living in shorts and flip-flops, tropical flowers blooming everywhere, bronze-skinned surfers, a stress-free life…
And while that is a somewhat accurate portrayal of real-life in Hawaii (I wouldn't call life here completely stress-free), there are some other things to consider if you're seriously thinking about moving here. Otherwise, your dream come true could prove to be more of a nightmare — or at least a costly disappointment.
So before you donate all your winter clothes to the Salvation Army and start looking for that little grass shack on the beach to call home, here are some questions to determine if you're Hawaii resident material, or better off as a frequent visitor.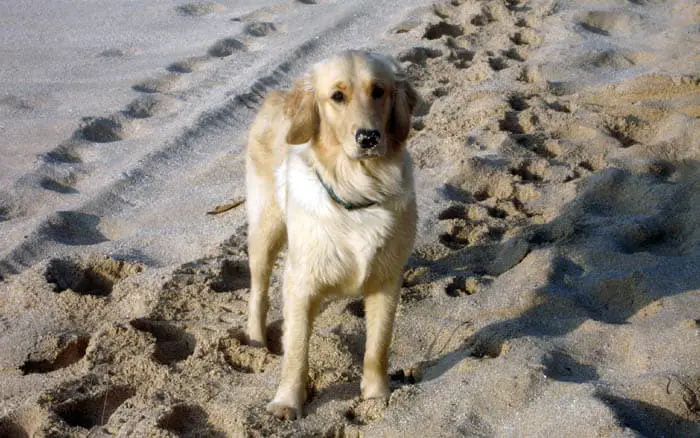 Moving to Hawaii with pets can be a challenge
5 Questions to ask yourself before moving to Hawaii
1. Do you have school-age children?
In 2009, average test scores in reading, math, and science for 4th- and 8th-grade students enrolled in Hawaii's public schools were all below the national average.
Not surprisingly, many parents choose to send their children to private schools or homeschool their children. In fact, 17% of Hawaii's schoolchildren attend private schools (the national average is 11%).
However, the quality of education found in Hawaii's public schools can vary greatly.
An acquaintance of mine who moved to Oahu last year with her husband and two school-aged sons chose the location of their home (Mililani, in central Oahu) based on the reputed quality of that city's public schools.
Her husband has a long commute to work, but they are satisfied that their sons are getting a decent education for free.
If you weren't satisfied with the public schools in your new neighborhood in Hawaii, would you be willing and able to provide a private school or home-school education, or supplemental tutoring? Or would you be willing to choose a neighborhood based on the quality of its schools, rather than other factors?
2. Do you have pets?
Hawaii is a rabies-free state, so all cats, dogs, and "other carnivores" must-have preparatory rabies vaccines and a blood test before entering Hawaii, among other requirements.
(Animals coming from Australia, New Zealand, Guam, and the British Isles have a shorter list of requirements since those countries have similar anti-rabies regulations.)
Preparing an animal to meet all the requirements outlined by the Department of Agriculture takes months. After animal tests negative for rabies, it must wait 120 days before entering the state.
Owners who bring their pets to Hawaii before those 120 days have elapsed, or without any preparation at all, will have their pet quarantined for up to four months, at the owner's expense.
Are you able to postpone your move to Hawaii until you can prepare your pet for entrance into the state? Or are you willing to leave your pet behind in someone else's care until it's eligible to enter Hawaii?
In some parts of Hawaii (like Honolulu, where I live), finding housing that allows pets can be difficult. Before I moved, when I was looking through online ads for a rental home in Honolulu, more than half of the listings stated "no pets."
Even if you plan on buying a home rather than renting, you should be aware that some homeowner associations do not allow pets, or they place restrictions on the number or weight of your pets.
If you're planning to move to an area of Hawaii that lacks pet-friendly housing, are you up for the challenge? Are you willing to sacrifice some of your housing options? Or are you open to broadening the geographic scope of your search for a home?
In densely populated areas of Hawaii like Honolulu, apartments and condos are usually more affordable and readily available than detached houses.
It's not uncommon for houses to share a lot with at least one other house, leaving little to no space for a yard. If you have a pet that needs to be outdoors a lot, finding a suitable home is going to be extra challenging. Are you prepared to be flexible when it comes to choosing the city you live in, or the amount you spend on housing?
3. Who would you be leaving behind?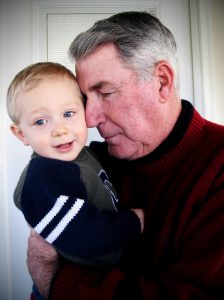 If you moved to Hawaii, it's likely you'd be leaving friends and extended family members behind. Do any of these people currently play a big role in your life?
How often do you currently see them? If you didn't see them in person regularly, would your quality of life suffer significantly? Or would phone calls and Skype sessions suffice?
If you have children, would their quality of life suffer significantly without these people in their lives? Are you OK with your kids seeing their relatives only once or twice a year?
Do you currently rely on relatives or friends for childcare? If so, have you factored in the cost of hiring another childcare provider in Hawaii? And what about your children's social life with their peers: Do they make friends easily, or does it take them a long time to develop close friendships?
Are they at a critical stage in their lives when it might be best to postpone a move to Hawaii in order to avoid disruption or added stress?
It's easy to plan on making trips to visit your friends and family on a regular basis, but take a minute to think about what each of those trips would entail. How long would it take to travel from your front door in Hawaii to the front door of the person you're most likely going to want to visit? And how much would that trip cost?
Look up airfares online to get a realistic estimate. If you're limited to traveling during holidays, factor in higher cost and longer security check-in lines.
The fact is, Hawaii isn't really close to anything — it's pretty isolated in the middle of the Pacific Ocean.
The shortest flight time I could find from Honolulu Airport is 3 hours to Kiritimati (Christmas Island), although when you arrive there, you'll be 24 hours ahead of Hawaii Time due to the time zone difference! The next shortest flight time is 5 hours, which will take you east to San Francisco, or west to the Marshall Islands.
Flying anywhere else from Honolulu Airport will take longer. If you're an anxious air traveler, this is something to take under serious consideration.
4. Are you willing to do what it takes to afford the cost of living?
In 2022, Hawaii ranked as having the highest cost of living among all 50 U.S. states, a shocking 96.3% higher than the U.S. average! Coming from California (another state with a high cost of living) I wasn't too shocked by the high price of everything when I moved here, but depending on where you're coming from you might be!
I actually found the cost of rental housing in Honolulu to be slightly cheaper than that in the San Francisco Bay Area. But everything else is more expensive, especially groceries ($7.99 for a 21-oz. box of Quaker Life cereal!).
When you compare the cost of living in your current city with the one you're thinking of moving to in Hawaii, you may be pleasantly surprised (Lihue, Kauai is 27% cheaper than San Francisco!) or unpleasantly disheartened (Honolulu is 69% more expensive than Dallas, Texas!).
But even if you're less than thrilled with the calculator's results, you can still live in Hawaii — if you're willing to do what it takes. Housing is usually the biggest expense, so "doing what it takes" might mean living in an area of Hawaii where housing is cheaper than other parts of the state.
If your heart is set on living in an expensive area, you might need to live with a roommate, live in a smaller space, switch to a higher-paying line of work, take on a second job, or get rid of other major expenses (like a car).
5. Can you live without four seasons?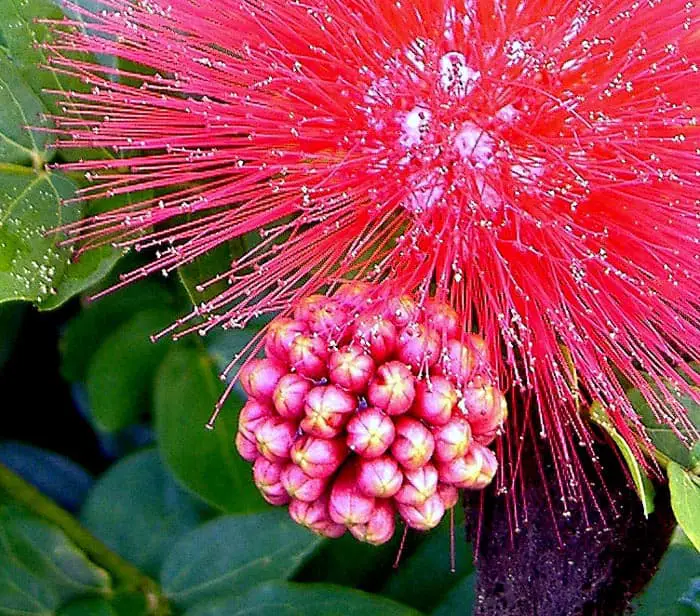 Hawaii has only two seasons: The rainy season (roughly November through April), during which there is a slightly greater chance of gray skies and rain lasting longer than a few minutes; and the dry season (May through October), which has more predictably sunny weather and usually only brief showers.
Temperatures remain warm throughout the entire year, with little difference between monthly averages. For example, Honolulu reaches an average temperature of 73 degrees (Fahrenheit) in January, and 82 degrees in August. That's only a 9-degree difference between the coldest and warmest months of the year.
Now if you're a warm-weather person like me, all of this is sounding fabulous. But if you look forward to the leaves changing color in autumn, snow falling at Christmastime, or trees blossoming in the spring, then you might have some misgivings.
And if you love to ski or snowboard on a regular basis during the winter, keep in mind that the nearest ski resort is a five-hour plane ride away.
Still wondering 'Should I move to Hawaii', did I kill your dream?
Now that I'm done playing devil's advocate, let me say this: Despite all the challenges of living in Hawaii, there's no place I'd rather be living right now. The sacrifices I've had to make have been worth it, and every day I encounter people from all walks of life who seem to feel the same way.
But if you decide, after thinking about these questions, that you're not ready or willing to make certain sacrifices, that's OK, too. In fact, I'd congratulate you on facing this truth and avoiding the costly mistake of moving here.
Keep in mind that this is a decision you might want to revisit every year or two — a change in your life circumstances may also change the sacrifices you would need to make, perhaps to more agreeable ones.