A couple of days ago, I was Negative Nelly, listing reasons why you might not like living in Hawaii. Today, I'm happy to report that I am now Positive Pollyanna, here to tell you why you should live in Hawaii.
Despite the challenges of living in Hawaii — the high cost of living, limited job opportunities, etc. — there are many reasons why people choose to move here, and why locals stay put or return after living elsewhere.
What makes Hawaii the place to be?
Living in Hawaii is living in a tropical paradise, and although it might be odd to say, that's not for everyone. However, if you're the kind of person that loves the water, vacations on islands, and enjoys a laid-back environment, Hawaii is probably right for you.
The beautiful year-round weather is what makes Hawaii an amazing place to live. When you finish work you can head to the beach, it's never really far away even if you live "in-land".
I've taken the time to jot down all the reasons I think you should consider a move to Hawaii below. So without further ado, lets get started!
Good place to raise kids
Yes, many of the public schools in Hawaii leave something to be desired. And yes, a white kid attending a school with mostly non-white students is bound to face some racism and peer-testing. But for those parents who can find the right school for their children, Hawaii can be an excellent place for kids to grow up.
The warm weather and numerous beach parks encourage kids to spend more time playing outside — swimming, biking, surfing, skateboarding, or just walking around with friends — instead of staying indoors and participating in unhealthy activities.
Neighbours tend to get to know each other in the smaller confines of Hawaii's island towns and are more apt to question neighbourhood kids (0r their parents) if they seem to be getting into trouble.
Exposure to Hawaii's cultural diversity gives children invaluable life skills in appreciating and getting along with people who are different from themselves.
One of the many simple pleasures to be had in Hawaii: Fishing with your kids. (Photo credit: Keoni 101)
Cheap entertainment
Many things in Hawaii are expensive: housing, food, gas, etc. But there is one area of your budget that you can save a lot of money on if you live on the islands — entertainment.
There are so many outdoor activities here that are free or cheap, and the wonderful weather makes them all the more enjoyable: Swimming or bodysurfing at a beach, picnicking or barbecuing at a park, hiking a trail, biking around town, sightseeing in a state/national park or botanical garden, attending a cultural festival, and lots more.
All beaches in Hawaii are public and free to enjoy, and on the weekends it's common to see extended families relaxing under a party tent at a beach park, having a barbecue potluck and "talking story." It's simple pleasures like these that Hawaii residents make the most of.
As a resident, you can also take advantage of free activities offered to tourists — for example, there are free Hawaiian cultural classes offered at the Royal Hawaiian Center and Mana Hawaii in Waikiki, as well as live music, fireworks, and outdoor movies.
If you do find yourself having to pay for something, most places will give you a kama'aina (resident) discount if you ask and show your Hawaii driver's license or state ID card. For example, Waikiki Aquarium gives residents a $3 discount on their general admission price.

Good place to be a senior citizen
Hawaii has an aging population — the state's Executive Office On Aging projects that by 2020, 25% of all residents will be age 60 or older. And while this is a big concern for a state that already faces a critical shortage of openings in nursing homes, those seniors who are in relatively good health will enjoy some nice perks.
Currently, Hawaii's senior citizens benefit from a couple of state tax laws: Their Social Security income and government/employer pensions are exempt from state taxes, and those who are homeowners enjoy reduced property taxes.
There are also programs that provide seniors with subsidized public transportation, housing, cleaning services, prepared meals, prescriptions, nursing care, and more.
These benefits — along with Hawaii's year-round warm weather and traditional respect for kupuna (wise & beloved ancestors) — make the islands a good place to maintain an active life as a senior citizen.
Perfect weather year-round
Did I mention how nice the weather is here?
In Honolulu, it's around 80 degrees (Fahrenheit) every day, all year long. Yes, it does also rain every day, but it usually last for just a few minutes, and then it's sunny again.
Depending on where you live in Hawaii, you might get more rainfall. But it's never really cold outside here, and I absolutely love that. As far as I'm concerned, it's summertime all the time, and that suits me just fine.
There is also less of a change in the amount of daylight there is throughout the year (compared to the rest of the U.S.), because Hawaii is closer to the equator. I used to get depressed every winter in California, because I would go to work in darkness and return home in darkness.
That doesn't happen to me anymore now that I live in Hawaii, because in wintertime the sun rises just one hour earlier and sets only one hour later than it does in the summertime.
This is also why Hawaii doesn't bother to observe Daylight Saving Time — no turning the clocks back and forth, hooray!
A little friendlier & less hectic
When I first moved here, I thought I noticed that strangers were more likely to smile back at me if I smiled at them in passing. At the time, I chalked it up to being in a "honeymoon" phase with my new home, where I saw everything through rose-colored glasses.
But when a friend of mine who was visiting asked, "Is it just me, or do people smile more at each other here and just seem happier in general?" — then I knew it wasn't just my imagination.
Some Hawaii residents who live in other parts of the state may disagree with me on this, but based on my personal experience living here, people seem to be generally a little friendlier, kinder, more courteous, more patient, and less hurried.
That's not to say you don't have your bad apples here — I've heard people honk their car horns unnecessarily at other drivers, and once even witnessed a case of road rage in Waikiki in which two locals came close to exchanging punches after one cut the other off in traffic.
But I've also experienced a great deal of kindness from others, like when I lost my cat and received an outpouring of sympathetic phone calls from complete strangers. There still are people here who practice aloha in their daily lives, and the good news is that it's contagious.
Cultural diversity
Hawaii is one of the most culturally diverse states in the U.S., and has been for a long time. Besides the tourists who visit from all over the world, the immigrants who are currently moving to Hawaii come from a wide variety of countries, including the Philippines, China, Japan, South Korea, Vietnam, Thailand, Canada, Brazil, Mexico, Tonga, Samoa, Guam, and Micronesia.
And then there are kama'aina, the long-time residents whose ancestors came to Hawaii generations ago, and are an amalgam of native Hawaiian, Chinese, Portuguese, Puerto Rican, Japanese, Okinawan, Korean, Filipino, and mainland American cultures.
Mixed-race people and couples, who might be considered oddities in other parts of the U.S. or world, are unremarkable here in Hawaii, where there's been a long history of miscegenation.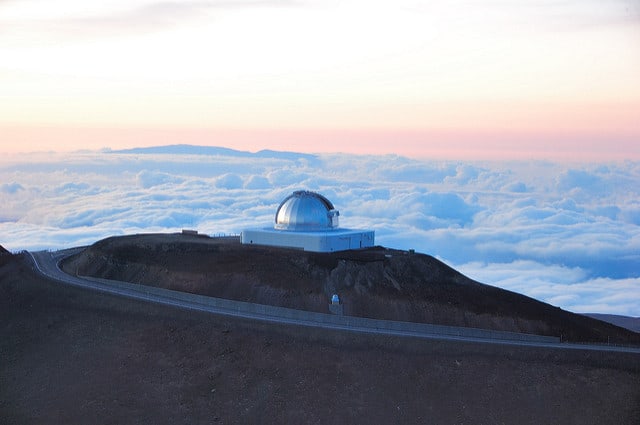 Evidence of Hawaii's cultural influences can be found in the foods we eat here, the holidays we celebrate, the festivals that are always happening, the arts that are performed, the traditions that are upheld, and the languages that are spoken.
Not only is it often fun to experience these different cultural elements, but it's also an education in human understanding.
Natural beauty
Even with the residential and commercial development that's happening throughout the state, it's hard to deny that Hawaii still has some of the most stunningly beautiful landscapes and seascapes in the world.
Being surrounded by so much natural beauty — the lush, green mountains; the multi-hued ocean; the glorious sunrises and sunsets; the brilliant tropical flowers blooming everywhere — has definitely had a positive psychological effect on me.
If I ever feel stressed out or a little blue, all I have to do is take a walk outside, go for a swim in the ocean, or even take a scenic drive — I instantly feel more at peace with the world and have a greater sense of well-being.
Work-life balance
I get the sense that Hawaii residents tend to "work to live" rather than "live to work" — at least more so than their mainland counterparts. My theory is that Hawaii's mild climate, beckoning beaches, and earlier work schedule are all conducive to having a life outside of work.
When your workday ends at 4pm, the sun doesn't set until 6 or 7pm, the temperature is still around 80 degrees, and you're within easy driving distance of the nearest beach, you're less likely to drive straight home and turn on the evening news to hear about all the bad stuff happening in the world.
Instead, you might swing by the beach to catch a few waves. Or pick up the kids and take them to the park. Or go to canoe-paddling team practice. Or meet friends at a local restaurant for pupus and drinks. Or simply enjoy watching the sun set from your lanai at home.
Closer to other parts of the world
If you're from the mainland U.S., moving to Hawaii will mean that you're now several thousand miles closer to Asia, New Zealand, Australia, Polynesia, and Micronesia.
This could open up new travel destinations for you that you previously wouldn't have considered, due to distance or cost. (I can't wait to go to Tahiti — only a 5-hour flight!)
And if you have relatives or business in the Asia-Pacific region that requires you to travel there frequently, living in Hawaii will make those trips a little easier and more convenient to take.
Nonstop international flights from Honolulu Airport are being added all the time — for example, China Eastern Airlines recently announced that it will begin nonstop service from Honolulu to Shanghai, China on August 9, 2011.
Unique job and educational opportunities
Hawaii's tourism-based economy, island geography, and volcanic activity make for some unique job and educational opportunities that can't be found just anywhere.
Those interested in marine biology or oceanography can find job and study opportunities through the University of Hawaii's extensive programs in those fields.
Kilauea on the Big Island is one of a handful of places in the world where volcanologists can study an active volcano closely. Also on the Big Island is Mauna Kea, home to the world's largest observatory for studying optical, infrared, and submillimeter astronomy. And if you work in the hospitality or tourism industry, you'd be hard-pressed to find a place with as high a concentration of job opportunities as Hawaii.
Final Thoughts
Hawaii is an amazing place, there's no doubt about it. Whether it's the lovely people, the wok-life balance, or just the beachy vibes, it's no surprise soo many people want to move to Hawaii.
I hope this post has been valuable for you and that in making your move to hawaii, you're better prepared and ready for the amazing journey that awaits you!