Surprise, surprise: American citizens aren't the only ones who want to move to Hawaii. With its beautiful islands, laid-back lifestyle, and generally very friendly population, it's no surprise that foreign nationals from countries around the world want to emigrate to Hawaii.
In this post, we dive into the different types of visas for foreign nationals looking to live in Hawaii. Let's go!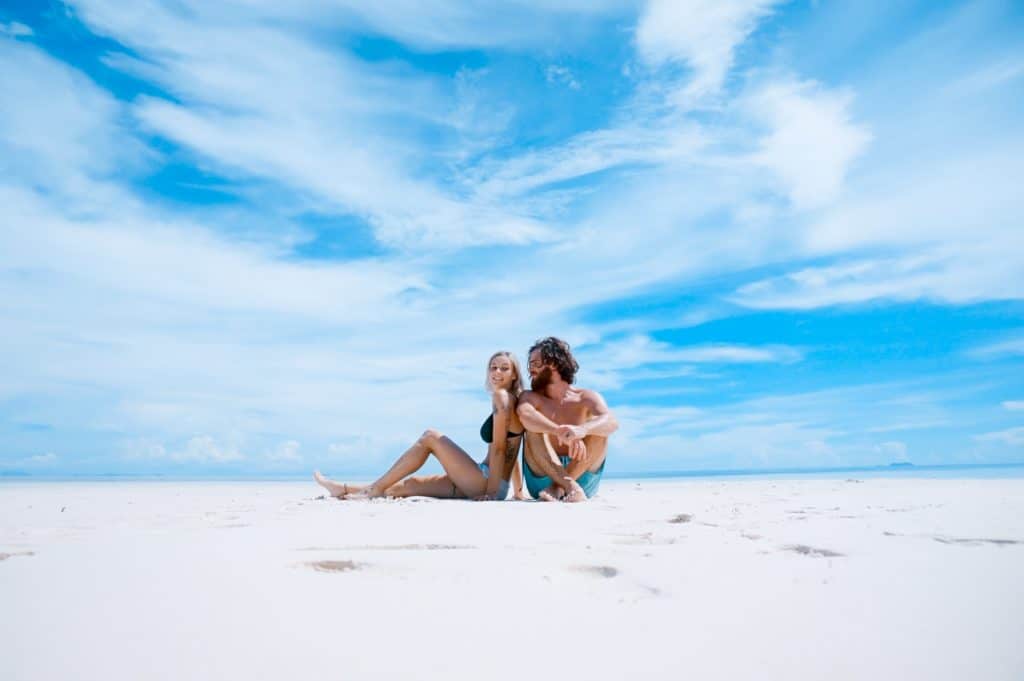 Where do foreign nationals move to Hawaii from?
According to the 2020 State of Hawaii Data Book from the year 2015-2019 there are a total of 262,439 individuals that are classified as foreign-born. Among these new residents, the most common countries of birth were:
The Philippines – 121,295
Japan – 22,875
China (excl hong kong and taiwan) – 18,325
South Korea – 17,556
Oceana (not classified) – 12,773
Micronesia – 10,730
Vietnam – 9,329
Mexico – 5,535
Canada – 4,270
Hong Kong – 3,026
Taiwan – 3,026
Thailand – 2,817
Germany – 2,495
UK – 1,107
Brazil – 1,081
Laos – 1,068
If you're a foreign national who longs to live in Hawaii, there are several ways you can make that happen, even without a green card (permanent resident status).
Some visas are much easier to get than others, and the type you get will determine how long you'll be able to reside legally in Hawaii and if you'll be allowed to get a job during your stay.
Types of visas for foreign nationals wanting to live in Hawaii
Visitor Visa
A visitor visa is probably the easiest type of visa to get, and if you're coming from one of the 35 countries that participate in the Visa Waiver Program, you won't need a visa at all — just pack your bags, grab your passport, and come to Hawaii.
Here's the catch: The longest you'll be able to stay in Hawaii is three months, and you won't be able to work if you're on the B-2 ("tourist") visa.
However, if your idea of "living in Hawaii" is spending a summer or winter here, and you're able to support yourself financially without a job during that time, then a visitor visa might be just the ticket for you.
Student Visa
Another visa that's fairly easy to get is a student visa.
To be eligible, you must enroll in an approved school and take at least 18 hours per week of coursework.
When you apply for a student visa, you can also apply for a separate but related visa that will allow you to bring your spouse and children with you to Hawaii.
Once you receive your visa, you'll be allowed to remain in Hawaii until your approved course of study is finished.
If you want to work while you go to school, there are employment restrictions. During your first academic year, you may work only on-campus. After that, you may work off-campus, but only in certain types of positions.
Exchange Visitor Visa
Exchange visitor visas are designed to allow people from all over the world to share their culture and knowledge with other countries.
To obtain this type of visa, you must be accepted into a certified Student and Exchange Visitor Program.
The programs are administered by institutions across the globe, some of which are in Hawaii. However, just because you are accepted into a program doesn't mean you will be assigned to the location in Hawaii.
In fact, I found only two programs that allowed the participant to choose the location of their program:
Secondary Student: If you're a high school student, you can apply to spend a year living with a host family and attending Kamehameha Schools' Kapalama Campus in Honolulu.
College/University Student: If your studies are substantially government-funded, you can apply to study at Brigham Young University Hawaii in Laie (Oahu); or at Hawaii Pacific University, University of Hawaii, or the East-West Center in Honolulu.
Like the student visa, the exchange visitor visa allows your spouse and children to accompany you to Hawaii on a related visa.
You are allowed to remain in Hawaii for the duration of your exchange program. The only employment you may accept during your stay must be within your program.
If your program doesn't have an employment component, you won't be allowed to work elsewhere.
Temporary Worker Visa
Temporary worker visas can be more difficult to get than the previously discussed visas, because they require a prospective employer to file a petition on your behalf.
That petition must then be approved by the U.S. Citizenship and Immigration Services before you can even apply for the visa.
The payoff for jumping through these hoops is that you'll be allowed to earn money during your stay in Hawaii, which will last as long as you work for your sponsoring employer.
The type of temporary worker visa you apply for will depend on the type of work you intend to do. Many of the 21 temporary worker visas available are for very specific groups of workers, such as "internationally recognized athletes."
Some of the broader categories of workers are:
Workers in a specialty occupation (65,000 visas issued per year for this category). (NOTE: There are additional visas for Singaporean, Australian, Chilean, Mexican, and Canadian nationals who work in specialty occupations.)
Seasonal agriculture workers (no annual limit)
Temporary non-agriculture workers (66,000 annual visas)
Intracompany transferees who are managers or excutives, or who have specialized knowledge (no annual limit)
Artists or entertainers who perform or teach in a culturally unique program (no annual limit)
With the exception of the Q-1 visa (for participants in an international cultural exchange program), all temporary worker visas have a related visa that allows a spouse and children to accompany you to Hawaii.
Immigrant Visa (Green Card)
Immigrant visas — also known as green cards — are the hardest to get. But once you have one, you can reside in Hawaii permanently and change jobs whenever you like.
In most cases, to apply for a green card, you must be sponsored by a prospective employer or a family member who is a U.S. citizen or green-card holder.
Roughly 140,000 employment-based green cards are granted each year.
The five categories of workers who are eligible to apply are (in order of preference):
Those with national or international acclaim in the sciences, arts, education, business, or athletics (no employer sponsor required); internationally recognized professors and researchers; and multinational managers or executives. (28.6% of the 140,000 annual green cards is reserved for this first-priority category)
Professionals holding a post-baccalaureate degree or a baccalaureate degree plus five years of experience in their profession; and people with extraordinary abilities in the sciences, arts, or business. Employers who sponsor these workers must first obtain a labor certification from the Department of Labor verifying that there is an insufficient number of U.S. workers to fill the jobs they're seeking to fill. (28.6% + any leftover green cards from the first-priority category go to this category)
Skilled workers in jobs requiring two years of training or work experience; professionals in jobs requiring at least a baccalaureate degree; and unskilled workers in jobs requiring less than two years of training or work experience. Employers sponsoring workers in this category must also obtain a labor certification. (28.6% + any leftover green cards from the two higher priority categories go to this category)
Certain special immigrants, including broadcasters, religious workers, physicians, Armed Forces members, Iraqi/Afghan translators, and more. (7.1% of the 140,000 annual green cards go to this category)
People who invest $500,000-$1 million (depending on the unemployment rate in the geographic area) in a business that creates at least 10 full-time jobs for U.S. workers, not including the investor and their family. The Hawaii Regional Center is the administrator of this visa program. If you're interested in investing in a start-up company in Hawaii, you might want to join the Hawaii Angels investment network. (7.1% of the 140,000 annual green cards go to this category)
Green cards can also be sponsored by certain family members. Like the employment-based green cards, family-based green cards are granted in preferential order.
In this case, preference is based on the proximity of your relationship to your sponsoring relative and whether they're a U.S. citizen or a green-card holder. Those eligible for family-based green cards are (in order of preference):
Spouses, unmarried children under 21, adopted orphans, and parents of a U.S. citizen. If you are a parent of a U.S. citizen, your child must be at least 21 years old to sponsor you. (Unlimited number of annual green cards for this category)
Unmarried children age 21 and over — and any of their own minor children — of a U.S. citizen. (23,400 annual green cards reserved for this category)
Spouses, minor children, and unmarried children age 21 and over of green-card holders. (114,200 annual green cards)
Married children — and their spouses and own minor children — of a U.S. citizen. (23,400 annual green cards)
Siblings — and their spouses and minor children — of a U.S. citizen age 21 and over. (65,000 annual green cards)
Because there are more qualified applicants than available green cards per year (except for the first-preference category, which doesn't have an annual limit), most family-based green-card applicants must wait for years until it's their turn (based on the date they filed their application) to get the next available green card in their category.
Refugees & Asylees
I hope no one reading this has reason to think they fit the definition of a refugee or are eligible for asylum.
But if you have fled your home country because of past persecution or fear of future persecution, you should know that you might be eligible to apply for resettlement or asylum in Hawaii.
To see if you're eligible for refugee resettlement, contact your nearest UNHCR office (if you have relatives in the U.S., have them contact their nearest UNHCR office).