Aloha, beer enthusiasts! If you're craving a cold pint and a tropical adventure, let us whisk you away to Kona, Hawaii, where craft brewing meets island paradise.
Kona's brewing scene combines traditional Hawaiian ingredients with innovative brewing techniques, creating a unique experience for beer lovers like yourself. So grab a drink, put on your lei, and join us as we explore the best breweries in Kona Hawaii!
The Rich History of Kona's Brewing Scene
Beneath the swaying palms and the stunning vistas, Kona's brewing culture runs deep. To truly appreciate the delightful concoctions from the island's talented brewers, it's essential to take a sneak peek into Kona's brewing history. From early beginnings to the craft beer boom, the tale of Kona Breweries is fascinating and will make you cherish each sip of that liquid gold.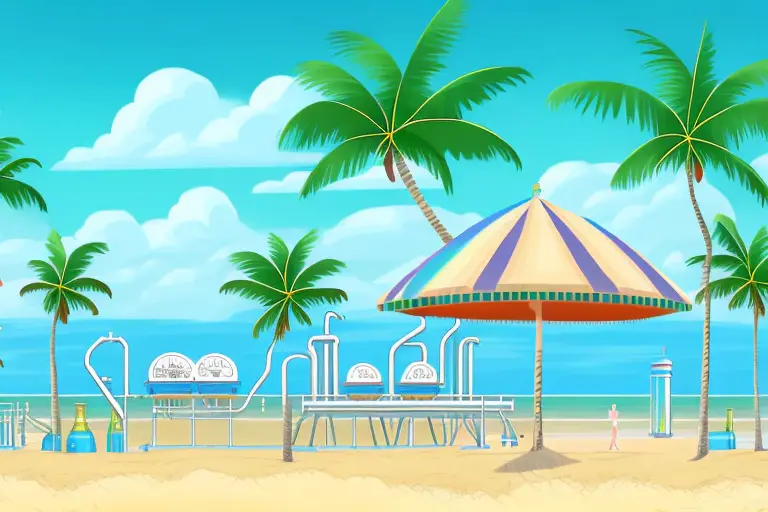 Early Beginnings of Kona Breweries
Long before the explosion of craft beer's popularity, Kona's love affair with brewing started in the early 1990s. The visionary entrepreneurs who planted the seeds of Kona's brewing scene sought to combine the traditions of Hawaiian and American brewing. Their creative recipes incorporated local island ingredients, such as coffee, pineapple, and even ancient Polynesian brews that resulted in distinctive and delicious beers that won the hearts of locals and visitors alike.
The early days of Kona's brewing scene were not without their challenges, however. The island's remote location and limited resources made it difficult to source the necessary ingredients and equipment. But the pioneers of Kona's brewing scene were undeterred, and they persevered through the obstacles to create a unique and thriving industry.
Embarking on their brewing adventure, these visionary pioneers created a foundation for the thriving industry that exists today in Kona. One of the first breweries to make a splash on the Big Island was Kona Brewing Company, whose award-winning beers quickly gained recognition and helped to pave the way for other brewing enthusiasts to join the scene.
The Craft Beer Boom in Hawaii
As time passed, the craft beer revolution began to sweep the world, and Hawaii was not immune to its effervescent allure. Fueled by the success of Kona Brewing Company and the interest of craft beer enthusiasts, Kona witnessed a surge of independent breweries, each bringing its unique flavors and innovative brewing techniques. This growth sparked an exciting transformation in the local brewing scene, evolving it into the diverse, vibrant, and creative industry it is today.
The hands that craft the brews in Kona now come from varied backgrounds and places, with styles inspired by traditional Hawaiian brews and global influences. The combination of local ingredients and international techniques has given birth to a mesmerizing array of beer choices that will thrill any beer aficionado.
One of the most exciting developments in Kona's brewing scene is the emergence of microbreweries. These small-scale operations allow brewers to experiment with new flavors and techniques, pushing the boundaries of what's possible in the world of beer. Some microbreweries specialize in sour beers, while others focus on barrel-aged brews or experimental IPAs.
But it's not just about the beer in Kona's brewing scene. The island's breweries have become community gathering places, where locals and visitors alike can come together to enjoy a pint and good company. Many breweries host events, such as live music, trivia nights, and food truck festivals, creating a lively and welcoming atmosphere.
So, the next time you find yourself in Kona, take a moment to appreciate the rich history and vibrant presence of the island's brewing scene. Whether you're a beer enthusiast or just looking for a fun place to hang out, Kona's breweries offer something for everyone.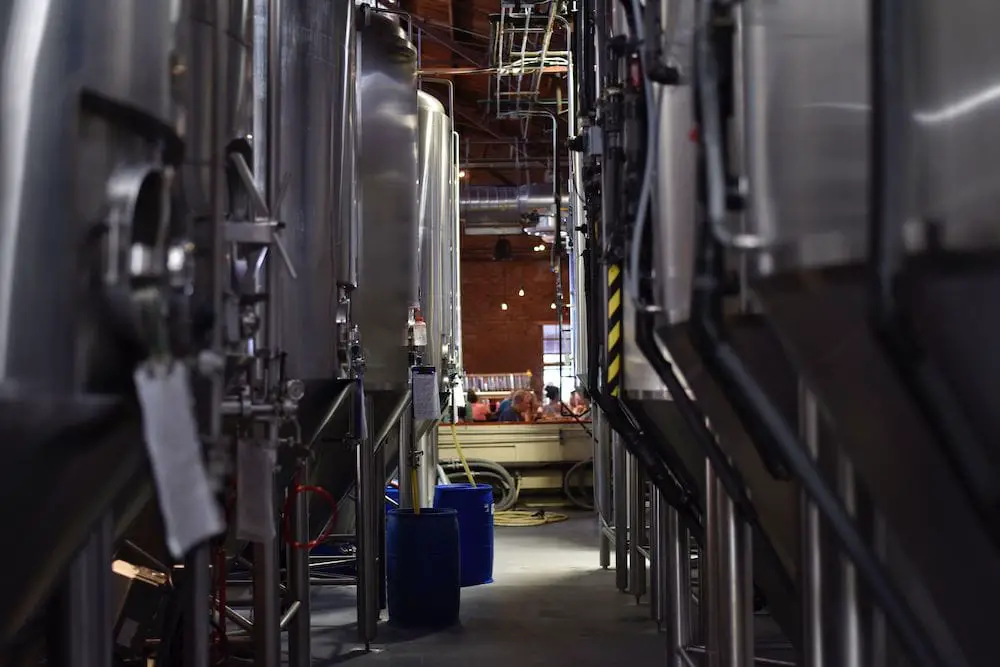 The Top Breweries to Visit in Kona
Ready to embark on your Hawaiian beer journey? Let's explore the best breweries that Kona has to offer. Each brewery boasts a unique selection of beers, enchanting atmospheres, and a warm Aloha spirit that will leave you feeling refreshed, happy, and ready for your next pint.
Kona Brewing Company
As one of the pioneers of Kona's brewing scene, Kona Brewing Company is an essential stop on your beer-lover's tour. Founded in 1994, this brewery has become an iconic part of Kona's history, with its delicious beers like the crisp Longboard Island Lager and the flavorful Koko Brown Ale.
The Kona Brewing Company's brewpub is the perfect place to enjoy a cold pint, paired with some delicious locally sourced food. From salads to pizzas and a rotating lineup of fresh fish, you'll find something to please your taste buds while the brewery's surroundings immerse you in a true island experience.
Ola Brew Co.
Ola Brew Co. brings a distinct touch to Kona's brewing scene with their dual focus on craft beer and locally sourced ciders. Born from a Kickstarter campaign in 2016, Ola Brew Co. has quickly made a name for itself with its innovative recipes and creative takes on traditional beverages. The brewery prides itself on using 100% locally sourced ingredients, including fruits, spices, and grains, giving you a true taste of Hawaii in every sip.
Don't miss the chance to try their White Pineapple Cider or their Ma'a Lager while enjoying spectacular views of Mauna Loa and Hualālai volcanoes. With live music and a buzzing atmosphere, Ola Brew Co. is an experience you won't want to miss.
Big Island Brewhaus
Tucked away in the hills of Waimea, Big Island Brewhaus is a hidden gem amongst the Kona breweries. Combining elements of Hawaiian, Mexican, and European flavors, Big Island Brewhaus is guaranteed to have a brew for every type of beer enthusiast.
Join them for a pint of their hoppy Overboard IPA or try their popular White Mountain Porter. The cozy and laid-back atmosphere at the Brewhaus is perfect to unwind after a long day of exploring, and don't forget to try some of their delicious menu items, like the fish tacos or the BBQ pupu platter.
Kohanaiki Brewery
The newest addition to Kona's brewing scene is Kohanaiki Brewery, a boutique craft brewery located near Kailua-Kona. With an emphasis on the farm-to-pint concept, Kohanaiki Brewery utilizes locally grown hops, fruits, and other ingredients to create flavorful and unique beers. This means each brew allows you to immerse in the spirit of Hawaii with every sip.
Visit the Kohanaiki taproom to savor their wide variety of refreshing brews and eclectic food offerings, with an ambiance that embodies the essence of Aloha.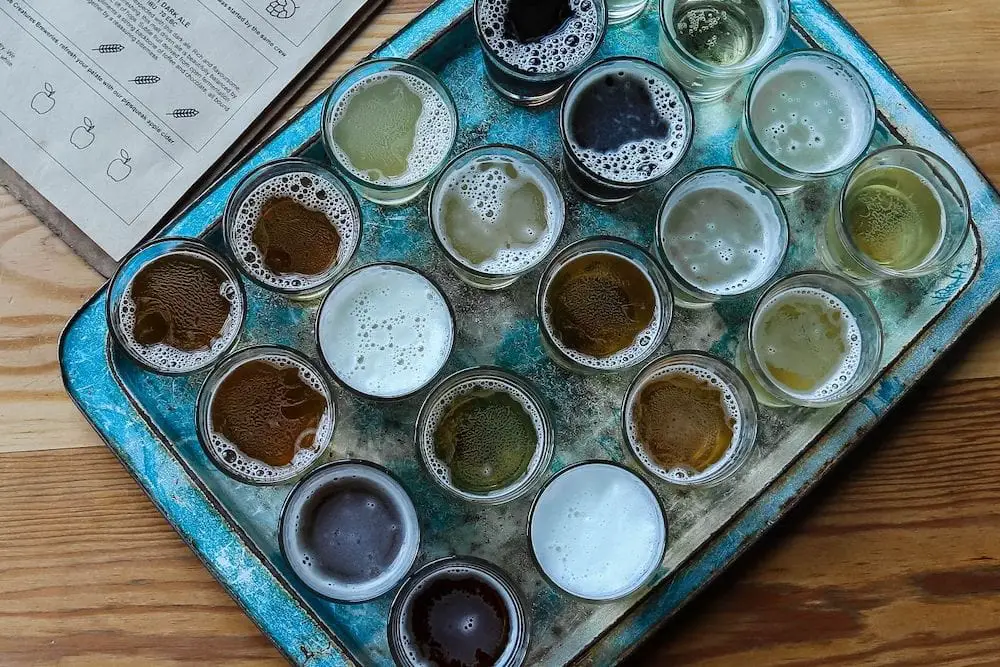 Unique Beer Styles and Flavors to Try
Kona's breweries are not shy to experiment when it comes to creating compelling flavors and unique beer styles. Let us introduce you to some of the beer styles and flavors that will make your Hawaiian craft beer adventure unforgettable.
Island-Inspired Brews
Many Kona breweries incorporate island-inspired flavors and traditional Hawaiian ingredients in their brews to create a one-of-a-kind tasting experience. Indulge in pineapple-infused IPAs, mango ales, and coconut porters for a truly tropical taste sensation. These beers are perfect for sipping alongside the beach or by the pool, basking in the warm embrace of a Hawaiian sunset.
Traditional Hawaiian Ingredients
The rich cultural heritage of Hawaii brings an abundance of ingredients, many of which find their way into Kona's craft brews. Ingredients like taro, breadfruit, and locally produced honey merge seamlessly into these beers, providing a unique experience that truly embodies the spirit of the islands.
Look out for beers incorporating ancient Hawaiian brewing techniques, which are sure to intrigue as much as they delight.
Seasonal and Limited Releases
Love variety in your beer? So do the breweries in Kona! The island's brewers relish the creativity and challenge of crafting seasonal and limited release beers. This means you'll always have something new and exciting to try on your visits. From exclusive barrel-aged brews to experimental collaborations between breweries, the choices are endless and ever-changing.
Whether it's a rich winter ale, a refreshing summer lager, or a unique limited release, Kona's breweries always have a surprise waiting for you just around the corner.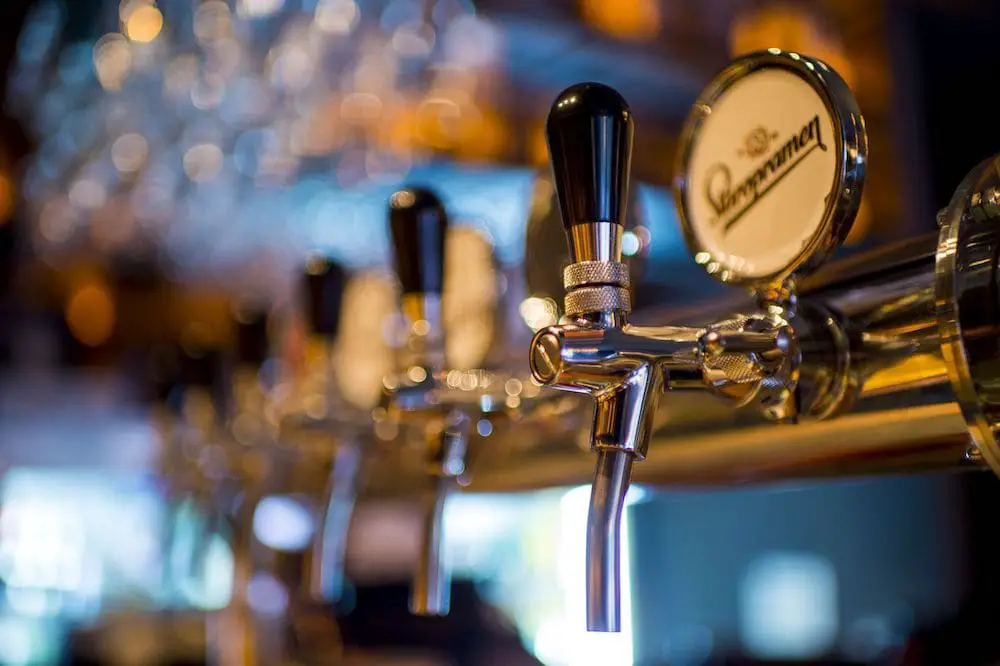 Brewery Tours and Tasting Experiences
It wouldn't be a complete beer journey without diving into the world of brewery tours and tasting experiences. Kona's breweries offer a wide range of behind-the-scenes access and beer tastings that will awaken all your senses and deepen your appreciation for these magnificent libations.
Guided Tours and Behind-the-Scenes Access
Many Kona breweries offer guided tours that take you on a journey through their brewing process, from the sourcing of local ingredients to the intricate details of the brewing techniques. With knowledgeable guides leading the way, you'll learn the fascinating stories behind the beers you love while gaining insights into the creative minds that bring these brews to life.
Step behind the curtain and explore the brewing world from a whole new perspective, allowing you to truly appreciate the craftsmanship and passion that goes into every pint.
Beer Tasting Flights and Pairings
Whether you're a seasoned craft beer connoisseur or new to the world of artisanal brews, beer tasting flights and pairings allow you to sample a variety of beers and learn about the unique flavors and characteristics of each. Try a fruity cider alongside a tart sour, or savor a robust stout next to a crisp pilsner – the possibilities are endless.
As you sample these brews, you'll also learn about the art of pairing beer with food. From tropical fruit salads to Hawaiian-style poke bowls, the perfect beer will enhance your dining experience to new heights.
Special Events and Festivals
Finally, what better way to celebrate Kona's brewing scene than by attending a local beer festival, special event, or tasting event? Held periodically throughout the year, Kona is home to various beer-centric events that showcase local breweries, international brews, and more, all while enjoying the warm company of fellow beer enthusiasts.
From charity events to brewing competitions, these gatherings provide the perfect opportunity to try new beers, meet the talented brewers, and toast to the unifying power of a well-crafted brew.
Now that you've been introduced to the amazing world of Kona's breweries, it's time to pack your bags, hop on a plane, and experience the liquid Aloha firsthand. Cheers to your Hawaiian beer adventure!