Thinking of uprooting your life and making the big move to Hawaii? The sunny weather and relaxed way of life in the Aloha state bring in thousands of visitors from the US and many other countries each year. If you think you're ready to live the island life full-time, here are a few things to know before moving to Hawaii that will ensure you succeed.
Contents
Is it simple for US Citizens to move to Hawaii?
United States citizens do not require any special paperwork or visa to enable them to legally move to Hawaii. People move from all over the US, from San Francisco to Florida, you'll find all types living in Hawaii. As it is the 50th state in the United States, it is simple for United States citizens to move to Hawaii in terms of legal considerations. Logistical considerations are another matter, however! Moving to Hawaii as a non-citizen means you will be subject to the regular United States immigration policies.
Hawaii has very expensive real estate prices.
Unfortunately, real estate in Hawaii continues to be incredibly expensive. With the median purchase price of a home in Hawaii being greater than $1 million, it's no wonder the state is the most expensive in the United States for housing. The sky-high real estate prices in Hawaii are often attributed to the state's strict planning laws which greatly restrict the available land that can be used for residential buildings.
It is this inflated real estate cost that has led many Hawaiian residents to live with friends or roommates, and even for extended families to occupy the same house.
Although the house prices are high, if you can manage to buy property in Hawaii, it will likely pay off in the long term. The real estate market in Hawaii is quite stable in terms of demand as well as appreciation. Although there was a slight downturn in the market during 2020 and 2021, it is also predicted that the ongoing trend towards remote work and more flexible working arrangements will increase interest in Hawaiian housing.
After all, if you can work from anywhere, who wouldn't want to work from paradise? As domestic and international travel picks up again, the vacation rental market in Hawaii will also continue to profit due to the returning demand for travel accommodations on the islands.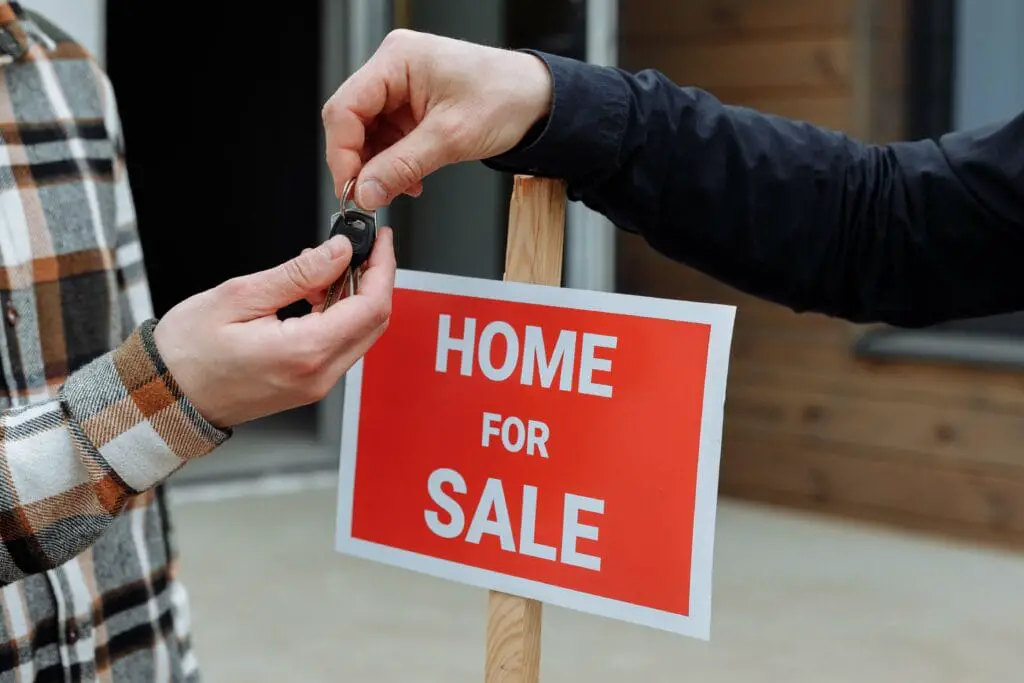 Super High Cost of Living
In September 2022 it is estimated to cost around $1500 per month for a single person to live in Hawaii and around $5200 per month for a family of four, not including rent. This cements Hawaii's place as one of the most expensive states to live in the United States.
The high cost of renting or buying a property in addition to the cost of importing many goods onto the island makes Hawaii quite an expensive place to live. There are, of course, several ways to save money on both the move to Hawaii and your ongoing living costs afterward, but the most important question to consider is whether moving to Hawaii is worth the cost.
The relaxed culture, beautiful beaches, and opportunity to live so close to amazing natural scenery draw many people to Hawaii. It's these positive attributes that justify the expense for the more than 50,000 people that move to Hawaii from the US mainland each year.
Schooling Options in Hawaii
An important consideration for families moving to Hawaii is the schooling options available for elementary and high school-aged students.
Hawaii has several options for schooling, including public, private and charter schools. There are 294 public schools spread across the Hawaiian islands. There are also a large variety of private schools in Hawaii, catering to students of all ages from preschool through to high school.
At some of these private schools, students can attend from the beginning to the end of their schooling career. Each private school has different policies on accepting students applying to attend their school. Hawaiian private schools teach a range of curriculums, from religious schools operated by various churches, to the Waldorf school curriculum, Montessori, and International Baccalaureate.
Hawaii also has several charter schools, which are run by a local school board and deliver a curriculum that is unique to each specific school. The charter schools usually deliver culture-based education to their students and their student population is predominantly Native-Hawaiian students.
Charter schools are generally tuition-free but it can be difficult to secure a place for new students. Determining which school and education program are right for your child can be a daunting process, but Hawaii has plenty of schooling options to suit every family and a wealth of information can be found online to assist parents in making this important decision.
Moving a Pet to Hawaii Can be Tricky
Of course, if you decide to make the big move to the Aloha State, your furry friends will be making the journey too! It's important to be aware when moving to Hawaii that the state has strict quarantine rules regarding pets that must be followed. The pet quarantine requirements are predominantly due to Hawaii's status as the only rabies-free state in the US.
There are three quarantine categories for pets being brought into Hawaii, which range from same-day release at the airport to a four-month quarantine. There are different requirements to qualify a pet for each category, depending on the country the animal is from, rabies vaccinations and blood tests, and various other requirements.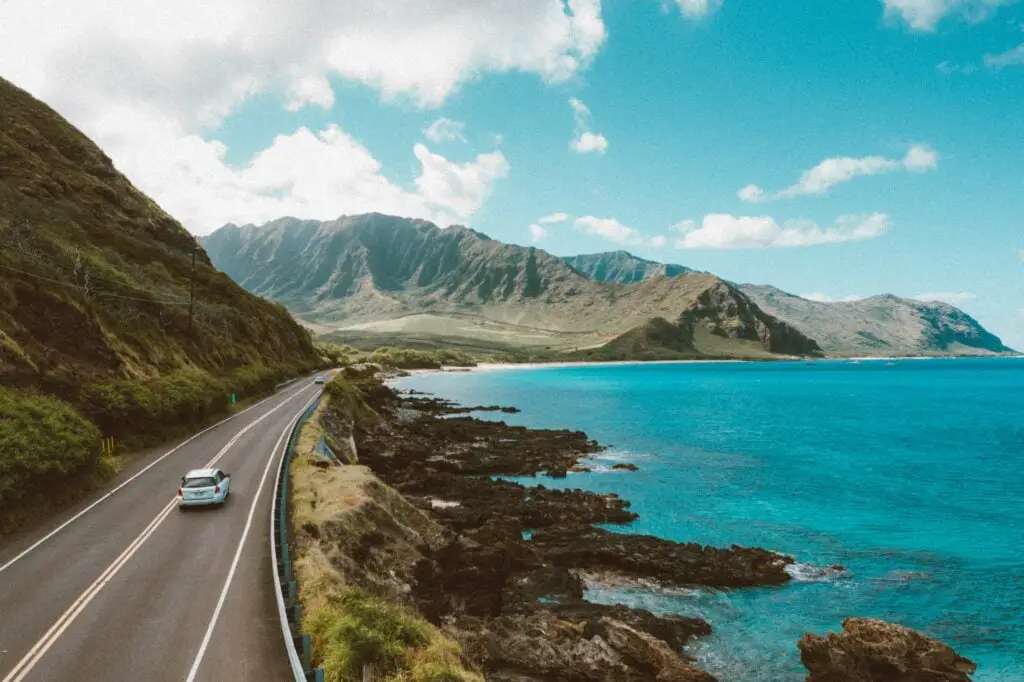 How to get around in Hawaii?
Public transport in Hawaii is limited, to bus transport only. Oahu, Maui, Kauai, and Hawaii (Big island) county all have separate bus systems but there are currently no public bus systems on Lanai or Molokai. Most residents of Hawaii own a car as this is the simplest method of traveling between and around each island. For this reason, you'll likely want to own a car to make it easy to get around. However, gridlock traffic in downtown Honolulu and Oahu during peak hour means that many residents opt to walk to work if they live close enough.
Many people moving to Hawaii choose to ship a car to Hawaii from the United States mainland. Luckily, several auto transport companies can ship cars from the US mainland to Hawaii via ferry. Shipping will likely cost a few thousand US dollars, depending on the transport company. It's important to be aware that the cost of shipping your car will vary throughout the year. It's usually the most expensive during the summer months, so it's best to avoid shipping your car at that time if possible.
Organizing an overseas move (even if it's just from the mainland US) can be incredibly stressful. To simplify one aspect of your move, you can hire a shipping broker who will contact various shipping carriers and arrange quotes for them to ship your car.
Then all you will need to do is select one of the available carriers, clean out your car and take it to the pickup location agreed upon. You might be wondering why you would need to clean out your car – you will be the next person using it after all! Cleaning out your car is an important step to reducing the weight of your vehicle as much as possible.
Extra weight equals extra shipping costs! For this reason, you should leave no more than one-quarter tank of fuel in the car when you deliver it to the pickup point.
How much does it cost to Move to Hawaii?
In addition to shipping your vehicle, you may want to bring other household items with you to Hawaii. There are a few options for moving your stuff including by ocean shipping company, air freight, mail, container shipping, or good old-fashioned airplane luggage!
Shipping large household items and furniture via an ocean shipping company is the most cost-effective method, but not the fastest. Shipping via ocean can cost anywhere from $1,000 to $15,000 depending on the quantity of furniture and other items you are shipping.
If you want your move to happen quickly and are prepared to spend more money, an air freight company will have your items to your new home much faster. Of course, you'll want to bring as much as possible with you on your flight, especially clothes and personal items, to cut down on shipping costs.
If you're a light traveler and you are happy to kit out your new home once you arrive in Hawaii, this may be the only option you need. Don't forget to factor the price of plane tickets for you and your family into your moving costs, as these can put a significant dent in the moving budget. You may want to consider what are the most popular times to visit Hawaii for a vacation as these will be the most expensive times to fly.
Hawaiian Pidgin & Other Languages
The official languages of Hawaii are Hawaiian and English. Hawaii has a multicultural population that speaks a variety of different languages, the predominant ones being English, Hawaiian, Ilocano, Spanish, Tagalog, and Japanese. Although the Hawaiian language is still spoken today and is still taught in many schools, it only remains the primary language on Ni'ihau, a tiny closed island where many traditional Hawaiian ways of life are still preserved.
Many native Hawaiians also speak Pidgin or 'Hawaiian Creole English' which is a combination of Hawaiian and English that forms a language entirely its own. Schools in Hawaii are required to teach Hawaiian studies, which encompasses language, culture, and history. This is an important and positive step towards preserving the almost-extinct language, which was banned from Hawaiian schools in 1896 after the US government took control of Hawaii.
This continued until the mid-1980s when native Hawaiian activists succeeded in a campaign to push the Hawaiian Department of Education to allow the creation of Hawaiian language immersion schools.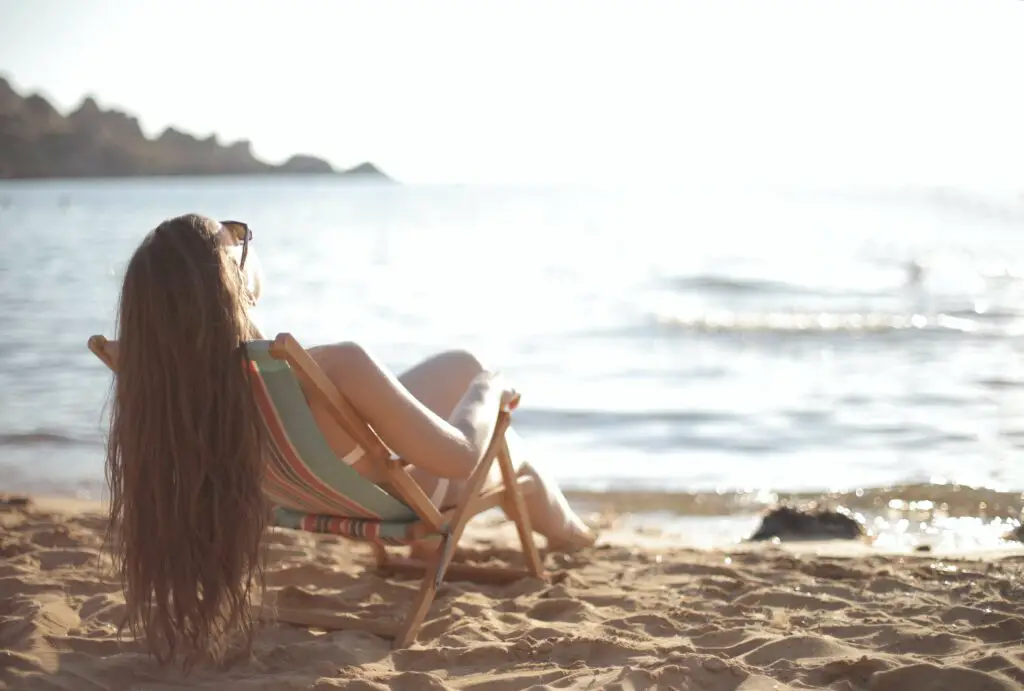 Slow down and relax, you're on Hawaiian Island Time
One element of the Hawaiian lifestyle that immigrants to the islands find to be a marked difference is 'Hawaiian time.' In the Aloha state, people slow down to enjoy island life and each other. Hawaiians don't like to rush and will always take the time to enjoy their friends and family, even on their busiest days.
It's this attitude of 'Hawaiian time' that makes Hawaiian residents one of the least stressed and overall healthiest populations in the United States. Many Hawaiians also feel a deep sense of connection to the natural landscape that surrounds them.
Most locals lead an active lifestyle where they often explore and interact with the natural beauty of the islands. Hawaiian culture focuses on the family as a priority, and many families have multiple generations living together under one roof. This attitude carries over into the broader community, with a strong sense of community encompassing the islands and a mutual system of respect that informs the interactions between residents.
Access to Things is not always easy
Living on an island means that it is difficult or impossible to order certain things such as specific types of building supplies, heavy furniture, or custom-made items to Hawaii. It may cost more to have certain heavy items delivered to Hawaii than it would to the US mainland. Amazon Prime is a favorite tool of many residents as Amazon will ship many items to Hawaii for free.
Next-day delivery is pushed out to three-to-five-day delivery but Amazon provides access to many items that would previously have been difficult to access on the islands. In keeping with the Hawaiian lifestyle, locals don't worry too much about the products they can't get, rather focusing on what they have and what they consider to be the important things in life: family, friends, and the Hawaiian lifestyle.
Final thoughts on Things to Know before Moving to Hawaii
There are many things to consider when deciding whether the Aloha state is the right fit for you and your family. Before deciding to make the big move, it's important to do your research into all the important aspects of moving to and living in Hawaii.
You might even want to book a vacation to Hawaii where you can hire a car and take some time to explore the various islands and determine which area you would like to move to. Setting up a new life in a new place can be daunting but Hawaii's natural beauty, relaxed culture, and sense of community certainly make it worthwhile.