Hawaiian islands are the paradise that has the best snorkeling locations . It does not matter of which of the numerous islands of Hawaiian archipelago you visit, you will discover splendid locations for this type of swimming anywhere. You can enjoy snorkeling on your own or address a company providing snorkeling service and assistance and organizing snorkeling tours.
If you never tried snorkeling before and never swam with mask and paddles and you are not familiar with Hawaiian beaches, then you are advised to get assisted by coaches. If you are self confident and want to swim on your own, then we recommend to research beaches in advance to choose the best one.
If you decide to address a company, organizing snorkeling tour, then you will enjoy not only amazing swimming experience near the best Hawaiian beaches, but a lot of unexpected fun and entertainment as well. Some companies organize boat trips, from the board of which you will discover amazing seascapes. Some coral reefs are located fat from shore or in the out of reach places. Commonly during snorkeling you will meet many sea inhabitants: dolphins, sea turtles, tropical fish, whales. Some tours include fishing, water riding and even bbq. Travel companies may offer you a picnic on a splendid ocean shore to enjoy the coolness of palm trees and breeze.
Snorkeling companies will provide you all necessary equipment for swimming. Some of them will provide pickup service from the hotel and back. If you want to try snorkeling in winter, then chances are very high that you will meet hump-backed whales. These magnificent creatures come back to the warm Hawaiian waters each winter season.
Best Snorkeling locations on Oahu island
The best place for snorkeling on Oahu island is the well known Hanauma Bay which marvelous inhabitants attract travelers from all of the world. The bay is home to over 450 species of tropical fishes, most of which you will meet during swimming. The most amazing one is the fish Humuhumunukunukuapua'a, which is an official symbol of the state. There is a coral reef in the bay which is worth seeing. Apart from tropical fish you will meet sea turtles and eels.
As the bay is a unique natural site, it is turned into a state submarine reservation. An entrance ticket costs 5$ for all visitors, who are not living in the state of Hawaii. We recommend having well protecting footwear to protect your feet from unpleasant coral cuts.
Another popular place for swimming is Shark's Cove reef, which is located not far from Northern shore of the island.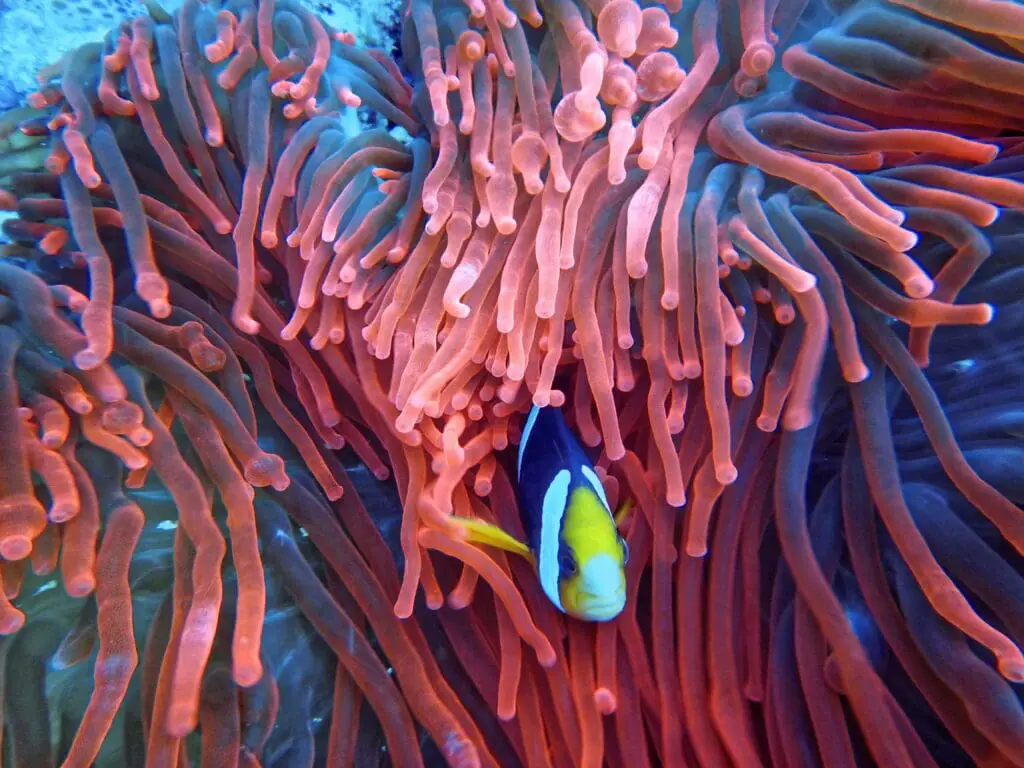 Best snorkeling locations on Maui island
There are four aquatic wildlife reserves near Maui island which are Honolua Bay, Ahihi Bay, La Perouse Bay as well as Molokini Crater. These reserves are the most popular locations for snorkeling. That is why booking a hotel near these sites, do not miss an opportunity to visit the first three of them. You will not be able to reach the Molokini Crater from the beach, however many firms organize trips to the crater.
Honolua Bay is located to the north of the city of Kapalua. The best season for snorkeling there is summer months when water is warm. Ahihi Bay is located to the south of Makena Big Beach. This is an amazing remote location with rich underwater life and unique sites of reefs and solidified lava.
Best snorkeling locations on Kauai island
The warm waters of Kauai are home to numerous species of tropical fishes, some of which can be met only there. A popular place for snorkeling is Kee Lagoon which is located to the north of the island near the Haena Beach Park. Another favorite location is Tunnels Reef with its astonishing underwater sights. This place is the best choice for experienced divers. If you try snorkeling for the first time, then you will need a coach.
If you visit Kauai island in summer, then Anini Beach Part is a recommended place to visit. It is a perfect location for swimming. However during winter months the place is too aggressive for swimming due to high waves and heavy currents.
If you are a beginning swimmer, then Lydgate Park is a perfect option for you. There is a big rock wall mounted there, which protects swimmers from waves and currents. Moreover, another place to visit is Salt Pond Park, Bach House and Poipu Beach Park.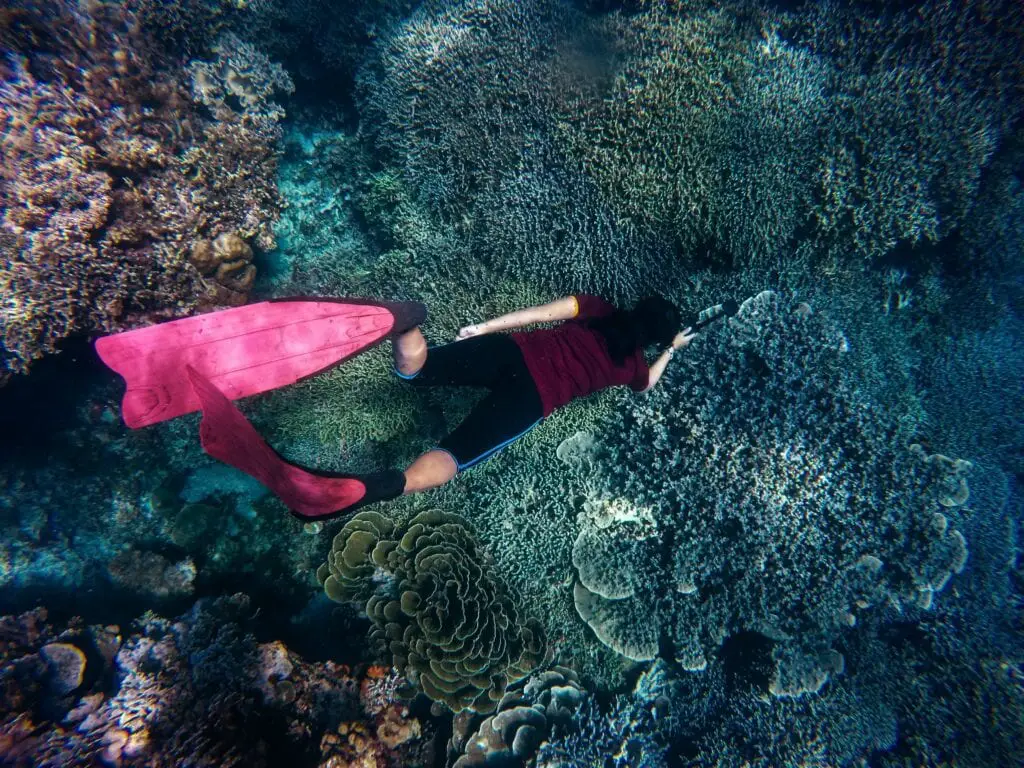 Best snorkeling locations on the Big Island
The most popular location is Kealakekua Bay, which is near the shores of Kona district, in 19km from the city of Kailua-Kona. Kealakekua Bay is a marine park, which you can reach only on boat from the city of Napoopoo. You will see various tropical fishes and coral reefs in the bay. The waters of the bay are warm all the year round.
Another place for snorkeling is Pawai Bay.